On Thursday, Ohio senators proposed a sports betting bill that could bring a wave of sports betting options to Ohio residents in the near future. Ohio Senator Kirk Schuring introduced Senate Bill 176 during a press conference on Thursday afternoon, outlining the details of the bill which has taken months of planning and preparation. The Ohio Senate Select Committee on Gaming worked tirelessly to create what many state Senators believe is a comprehensive plan for rolling out sports betting in the Buckeye State. Supporters of the bill are now hopeful that legislation could be passed as early as this summer.
Details of the Bill
The proposed bill offers 40 three-year sports betting licenses; 20 of these licenses would be offered to applicants who have an existing brick-and-mortar gambling operation, such as the 11 casinos and racinos already operating in the state. These existing locations would be given permission to use their licenses to partner with popular online and mobile application sports betting companies like DraftKings or FanDuel. The proposed legislation would limit any given entity to five online licenses, to prevent them from gaining too much control over the industry within the state.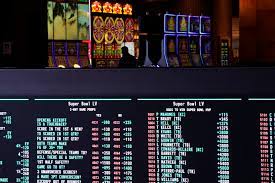 The remaining 20 licenses would be reserved for in-person sports betting operations. These licenses are called type B licenses and could be awarded to casinos, sports bars, and other locations. Professional sports teams in the state would also be allowed to apply for a license, giving them the opportunity to open live sportsbooks within their stadiums and professional venues. Other states have made similar decisions, opening the door for professional teams throughout the country to begin offering sports betting at live events.
The Senate's proposal calls for the Ohio Casino Control Commission to regulate sports betting in the state. The Commission would also be responsible for imposing a 10% tax on all sports betting, directing the revenue toward both public and private schools, as well as gambling addiction services. The 40 available sports betting licenses come with a $1 million a-piece price tag, and the revenue generated from these would be directed to the same avenues as the tax revenue.
Pressure from Neighboring States
Since the Supreme Court lifted the ban on sports betting in 2018, more than half the states in the country have legalized or proposed sports betting legislation. In fact, every state neighboring Ohio, with the exception of Kentucky, has already legalized some form of sports betting. This has left many officials in the state of Ohio feeling as if they're missing out on the action. Now that a proposal has materialized, it seems as though Ohio has taken inspiration from other states to help offer legal sports betting.
Schuring, who is responsible for crafting much of the Senate's proposal, suggested that the bill is needed to prevent illegal sports betting from growing within the state. As more and more states legalize sports betting, states like Ohio become more susceptible to illegal gambling practices. Schuring feels that a well-structured proposal like his addresses these concerns and gives lawmakers the opportunity to take immediate action to help stop illegal practices, while also generating revenue for important programs in the state.
Time is of the Essence
Ohio Governor Mike DeWine has already publicly shared that legal sports betting in the state is "inevitable." DeWine has also acknowledged that Ohio does face a challenge when dealing with illegal sports gambling, meaning that sports betting legislation could be coming sooner rather than later. After reviewing Schuring's proposal, House Speaker Bob Cupp shared that the goal is to make a decision about the bill before they recess on June 1st.
Before the decision is made, however, there are still a number of concerns that need to be addressed. Since the proposal was announced, 14 of the state's public universities have asked lawmakers to exempt collegiate sports from gambling in the state. If officials are able to come to a consensus, sports betting could be available by Jan. 1st. There is the chance that the passing of sports betting legislation could face a legal challenge for violating the Ohio Constitution's ban on gambling. However, given the support and the momentum the bill has gained, it seems that some form of sports betting will be arriving in Ohio in the very near future.