For as long as there has been sports, there has also been sports betting. In that same vein, for as long as there has been internet, there has been online sports betting. The first online sportsbooks were nothing like they are today, instead they primarily operated over the phone with much less succinct book keeping. Some of these same companies who were around during the beginning of the internet are still in existence today; and bigger than ever before.
The actual landscape and dynamics of online sportsbooks have changed dramatically over the past few decades, to say the very least. It's hard to imagine that online sportsbooks first came to fruition over 20 years ago, but it's true. In that time, many books have come and gone. Some were closed due to circumstances out of their control, others outright stole from players, and others still simply failed as businesses.
Current Sports Betting tells you about how online sportsbooks function today, which books are the top choices, and how to navigate your way through the sometimes confusing world of online sports betting sites.
Online Sportsbook Reviews
Top CSB Online Sportsbooks
At the core, the top online sportsbooks are a matter of personal preference. If you are betting on soccer more than basketball, for example, you may disagree with our choices for the premier online sportsbooks. With that said, we selected the two most reputable, long standing online sportsbooks that cater to players around the world.
The following books are the most well-rounded that are available to join today. We suggest browsing our sport and league specific topics for our picks when it comes to online sportsbooks that are best for any given types of bets, be it by league or sport.
#1 BookMaker.eu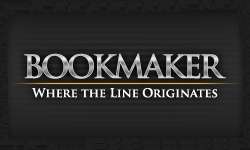 BookMaker is one of the most well-known and, more importantly, most trusted online sports betting sites in the world today. They have been around since the virtual beginning of online sportsbooks and they bring this experience and legitimacy with them in their present form.
You may notice the "old school" vibe of BookMaker.eu when you first visit the site. Instead of bells and whistles, BookMaker maintains its focus on the core product that its visitors are after: a comprehensive, honest and fair online sportsbook. BookMaker.eu is open to players from the United States and around the world (with exceptions, as noted in our individual BookMaker review).
There isn't really a sport or category that BookMaker wouldn't be considered an ideal online sportsbook for. In addition to their complete suite of sports betting options, their website also includes a full casino. In fact, many sports bettors rank BookMaker's casino as one of the better options online. Reputation is critical when choosing an online sportsbook to become a member of, and it is the primary reason why CSB chose BookMaker.eu as our first option.
#2 Bovada.lv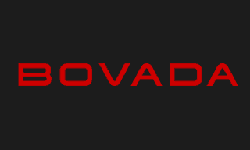 Bovada is right up there with BookMaker when it comes to longevity in the industry. The one tricky part to understanding who Bovada is and what they do is found in the fact that they used to go by a different name, which was Bodog. While Bodog does technically still exist, it does not operate in the same way that it did many years ago.
Today, the US-facing sports betting portal is named Bovada.lv. Bovada is one of the few online sportsbooks that has their own app that can be downloaded and used for wagering. The availability of bets at Bovada is hard to match, and the fact that they also offer a complete poker room and expansive casino makes this brand an even more compelling choice.
Bovada has one of the best overall banking programs. From cryptos to credit and debit cards, Bovada.lv accepts user deposits in many different forms. One of the most long-standing and highly regarded brands in the history of online sports betting, Bovada is a book that every serious bettor should have an account at.
US Online Sportsbooks
Sportsbooks online are a particularly complex topic when it comes to the United States. While there are an abundance of regulated sports betting shops lining every street in large European cities, especially in the UK, the situation could not be much different for sports bettors in the US.
There have been many changes over the years both in terms of brick and mortar sportsbooks in the US, be it in Las Vegas, Atlantic City or elsewhere, and only recently have these changes begun to tide over into the online sports betting market. With that said, online sportsbooks in the United States remain a very unique environment that is not comparable to most other countries around the world.
Your actual options for US online sportsbooks will come down to two primary factors. First, you need to consider your state's laws and regulations. Since gambling and sports betting is almost always delegated at a state level and not a federal level, the actual online sportsbook in your home state may very well be different from your neighboring state.
Once you have done ample research in regards to online sportsbooks in the area you reside, the next step is finding sportsbooks that will accept you as a player. While most US facing online sportsbooks accept bettors and signups from prospective bettors in almost states, it is still important to check out any individual online sportsbooks terms and conditions. While you likely would not be allowed to register in the first place, you wouldn't be very happy to deposit real money at an online book only to later find out that you can't withdraw your funds.
When it comes down to it, there are many different online sportsbooks for US players to choose from. Only Nevada and New Jersey have any sort of online sportsbooks that are operated by brick and mortar casinos. Those books can be accessed via apps that the gaming companies have created, and they are an entirely different subject that the online sportsbooks referenced.
Since US online sportsbooks are not regulated by a government body nor are they heavily monitored (generally speaking) in their home territories, it is up to you the player to make careful decisions when betting sports online.
We provide our best, most complete reviews of US sportsbooks possible, but it is important to note that United States sports bettors must be very diligent in their decision making, especially when dealing with real money online sports betting deposits, withdrawals and wagers.
Non-US Online Sportsbooks
The world of online sportsbooks for residents outside of the US varies wildly. In major European cities like London, for example, you have an almost limitless number of online sportsbooks to choose from. Not only are your options plentiful, but you also have the added peace of mind of knowing that the company you wager with is likely publicly traded as well. Now, not all EU countries, let alone all countries around the world, offer the same convenience that bettors in the UK are privy to.
As is the case with US online sports bettors, if you are located in another country, whether it is Canada or Zimbabwe, you should find out the regulatory dynamics of your region. From here, you can browse online sportsbooks that accept players from your area. While there are some countries that are not accepted by almost all online books (usually due to fraud), the odds are that you will have many sportsbooks to choose from.
How We Review Online Sportsbooks
Reviews of online sportsbooks by CSB are both extremely comprehensive and brutally honest. While we tend to not list shady or otherwise rogue or untrustworthy sportsbooks at all, we would tell you if there is reason to avoid any book that is listed in our reviews.
From a player perspective, we tell you about all of the important elements that exist in any legitimate online sportsbook. CSB tells you the value points, including deposit bonuses, recurring promotions, money back on losses, and so on. We also tell you whether an online book is known for its trustworthiness when it comes to payment processing, both when you fund your account and when you make a withdrawal.
In addition to promotions and banking, CSB reviews break down the ongoing benefits (or negatives) to joining any online sportsbook. For example, some books offer lower juice on certain leagues, and vig reduction is one major way to save a lot of money long term. This is why one online sportsbook may be the best choice for one player, while another book may be the top choice for someone else. CSB sportsbook reviews focus on clarity, and we want you to have a positive, value added experience when ultimately choosing which sportsbook to join.