If you are into betting parlays, then you will probably like fooling around with teasers too. A parlay is a wager that has at least two predictions on one ticket. The only way to win is if all of your predictions occur correctly, otherwise you lose. A teaser is a type of parlay, and their use is most known for betting football and basketball. Since a teaser is a parlay, you can tease a college football and NFL game on the same ticket. However, we will tell you right now that we don't recommend you tease any college football games. The use of the points is far less valuable as the lines are looser, so there is more unpredictability and variance.
How do Football Teasers Work?
When you do a tease, what you are doing is moving the spread(s) and/or the over/under(s) in your favor. Here's an example of a line before you have teased it:
Cowboys -12.5 46.5
49ers
As you can see, the Cowboys are favored to beat the underdog 49ers by 12.5 points, with an expected combined total of 46.5 points. The most commonly used tease is a 6 point tease. If you did that and took the Cowboys with the under, now the line will be this:
Cowboys -6.5 52.5
49ers
Since you took the Cowboys to cover the spread, they now only have to win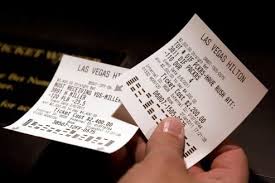 by at least 7 points instead of at least 13. In other words, you teased the Cowboys "down" 6 points because they were the favorite.
Since you took the under, now the game's total number of points can go up to 52 instead of 46. Had you teased the 49ers and the over, the line would be this:
Cowboys 40.5
49ers +18.5
In this case, you will have teased the 49ers "up" 6 points because they are the underdog. Just remember, all predictions have to come in or your teaser has lost. If you tease the 49ers with the over and the Cowboys win 34-10, you would lose because the 49ers lost by at least 19 points.
You do not have to do your football teasers with the spread and the total. All you have to do is make at least two football predictions. The teaser can be all teams you are either teasing "up" or "down", or you can tease nothing but over/unders.
The reason it's called a teaser is because, well, this type of bet often proves to be a tease. It looks great since you're getting all these points pushed in your favor, but getting them to come in is of course a lot harder than it sounds.
How Many Points Can You Tease For Football?
In the casino, you can do a teaser of 6, 6.5, 7, 10, or 13 points. As stated, a teaser requires at least two predictions. However, if you do a 10 point tease, now you must make at least 3 predictions. If you do a 13 point tease, you must make at least 4 predictions.
At online sportsbooks, there are many more options. For instance, at 5 Dimes, you can do a 5, or 5.5 point tease. You can also tease with every half and whole point between 7.5 and 16.5, and if you really want to stretch things out, you can even do a 19 point tease which is…really stupid. Frankly, it makes little to no sense to tease most of these abnormal numbers, especially if you're new. We recommend teasing only what the live casinos allow as there you will find the most value.
What's the Juice For Football Teasers?
At a Las Vegas sportsbook, the standard juice for a 2 team 6 point tease is -130, which we don't recommend you pay because it's just too hard to find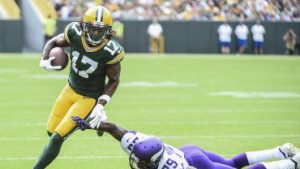 value when the juice is that high. If you are serious about doing teaser bets, do it online where you can more easily find -110 or -120.
Naturally, as you tease with more and more points, the juice is higher. Since the juice can vary at each sportsbook, verify what you stand to win before you push the button.
What If There's A Push?
Suppose you did a 2 team 6 point tease taking the Giants and the Falcons. Let's say the Falcons delivered, but the Giants game was a push. In this instance, the whole bet is a push. If both predictions pushed, the whole bet will also be a push. This is the case for 6.5 and 7 point teases as well.
If you did a 3 team teaser with no losses and one push, you still win. However, you will only be paid as if you did a 2 team teaser.
If you do a 10 point or 13 point tease, you get no leeway on pushes as they are treated like losses. To avoid getting screwed by this hazard, only do these teases when the half point is in play for every pick.
When Should You Tease?
This question is as important as any. In general, it is not recommended you tease totals as the use of the points just isn't worth it. The way to extract the most value for a typical teaser between 6 and 7 points is with the spread, going across the 3 or the 7 point margin. That's where the money zone is for football teasers. Two examples would be teasing a team that's +2.5 up to +8.5 or vice versa, or +1.5 up to +7.5 and vice versa. What you definitely don't want to do are teases of teams that are, for example, -3, and flipping them so they become +3. You'd be minimizing the use of the points, and this obviously drops your chances of winning significantly.
If you are going to do a 10 point teaser, the optimal times to tease up are with spreads between +1.5 and +2.5. Tease those up to +11.5 and +12.5 (or down to -1.5 or -2.5). Stay away from 3, 3.5, and 4, but when you reach 4.5, it's worth it again to tease up through spreads of 6.5.
If you want the 13 point teaser, the best way to do it is teasing either up to at least +14.5 or down to at least -2.5 because it's all about maximizing the use of the points. And when you only need the favorite to win by less than a field goal or a touchdown, or have a cushion beyond one or two touchdowns, you are getting max value.
Teasing Basketball Games
Teasing basketball compared to football is quite different given basketball has so many more scoring plays, and that's probably why teasers are associated with basketball far less than football. This time, the most commonly used teaser number by bettors is 5 because that number pays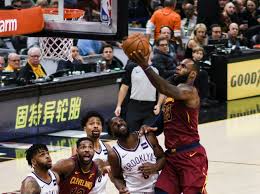 the standard juice of -110. However, it's standard to see teases as low as 4 points and as high as 6 points. Like with football, your best payouts can be found online. Online sportsbooks also offer teasers for well below 4 points and well above 6 points, but it's worth it to stay away from those abnormal numbers. The online books may seem better because they offer more options, but those options are actually just more ways to make bad bets.
Some of the wiser areas to tease college basketball are when the road team is favored by any margin, or if a big underdog is getting upwards of 10 points. Teasing a heavy home favorite also tends to be worthwhile.
The NBA also shows a better success rate when doing a 4-5 point tease with a large road favorite as margins of victory occur most often in the 5-7 point range. Teasing big spreads when the home team is the underdog is also a good play, but these opportunities are rare.
Teasers you'll want to generally skip over are home favorites since the public tends to go very heavy on those spreads, and you won't find much value in teasing road underdogs either.
Click Here for Our TOP 2023 USA Sports Betting Site!