Delaware may not be the first place you think of when it comes to sports betting, but the fact of the matter is that the First State actually became the first state besides Nevada where sports betting became legal. When the 1992 Professional and Amateur Sports Protection Act was overturned by the Supreme Court in May of 2018, Delaware almost instantly began offering sports betting at the state's casinos and racetracks.
The following will elaborate on how sports betting became legal in Delaware, where you can bet on sports within the state, and anything else you might need to know.
Delaware Sports Betting History
The history of sports betting in Delaware really begins in the 1970s when what was known as a Sports Lottery first came into existence. Though the sports lottery was not sports betting in the purest form, it was the closest thing outside of Las Vegas. In essence, you were able to bet on NFL football in Delaware so long as the bets were parlays, or single bets based on the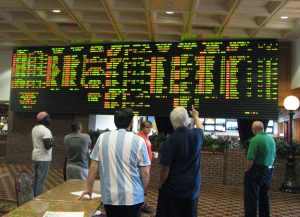 outcome of three or more events. Parlays are officially defined as a single wager based on two or more individual outcomes, but Delaware's sports lottery game mandated that football parlays have at least three selections.
In 1992, the Federal Government passed a piece of legislation known as the Professional and Amateur Sports Protection Act which effectively made sports betting illegal everywhere except Las Vegas and a few other specified locations. One of those locations was Delaware and its football parlay product, which truthfully was not all that popular.
2009 Expansion Attempt
During 2009, then-Governor Jack Markell was a staunch supporter of turning the state's football parlay game into full-scale sports betting, the likes of which you only saw in Las Vegas. Though the effort from within Delaware was successful, professional sports leagues (and the NCAA) immediately filed suit to prevent sports betting from being established. As you might expect, the sports leagues cited PASPA—the Act passed in 1992—as the reason by which Delaware was unable to offer traditional sports betting. The judiciary system agreed with the sports leagues and Delaware's pro-sports betting efforts were stopped in their tracks.
PASPA Overturned and Sports Betting Begins
Almost a full 10 years after Delaware failed to establish an intrastate network of legal sports betting the state of New Jersey was successful in having the Supreme Court overturn PASPA. In May of 2018, the 1992 Act was ruled Unconstitutional. This ruling opened the door for each state to determine whether they would like to legalize and regulate sports betting or not.
Being that Delaware was one of the states that was partially exempt from PASPA, the overturning of the Act (as well as the 2009 effort to legalize sports betting) meant that Delaware's gambling establishments—usually referred to as racinos—were immediately able to accept sports wagers. In fact, less than a month after PASPA was overturned, Governor John Carney became the first person to place a sports (baseball) wager in the state, in June of 2018. Since then, sports betting has become a thriving industry in the small state and one that seems to be growing all the time.
Where to Bet on Sports in Delaware
As it stands, there are just three physical locations where bettors can place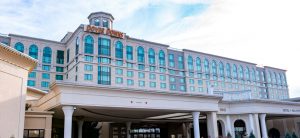 sports wagers in Delaware. The following lists the available full-scale sportsbooks in Delaware:
-Dover Downs Hotel & Casino
-Casino at Delaware Park
-Harrington Raceway and Casino
Types of Sports Betting in Delaware
As far as the types of sports betting that can take place in Delaware, there really are no limits. With the exception of high school and college teams from within Delaware, all types of sports can be wagered upon so long as the state's sportsbooks offer those betting markets. This means that sports like baseball, basketball, football, hockey, and auto racing are all available to wager on. So too are less popular sports like soccer, rugby, tennis, and even things like cricket.
Being that Delaware has long offered (and still does) a football parlay product, bettors can make parlay wagers. In addition, standard wagers like moneyline, spread, and totals (over/unders) are also available. If you make it to the sportsbook late and the event has already gotten underway, you can sleep easy knowing that live, in game, betting is also available.
As far as propositions for individuals teams and players are concerned, they will be offered. With that being said, you will find that team and player propositions are limited to the larger, more significant games and competitions. As far as American sports leagues are concerned however, you can rest-assured knowing that there will be expansive betting markets for even the most mundane regular season matchups.
Mobile and Online Sports Betting
Even though online and mobile sports betting is permitted to exist, there are no online sportsbooks that are currently set up in Delaware.
How to Cash Winning Tickets
Something interesting about winning sports wagers in Delaware is that you do not need to remain at the physical sportsbook in order to cash in your winnings. If you do not have the time to place a wager and wait around for the game/event to finish, you can simply place your wager and be on your way. If your wager(s) end up winning, you can either return to the sportsbook in order to cash your winnings or you can mail the winning ticket into the Delaware lottery, who will then grade and pay out your winnings.
Who Can Bet on Sports?
So long as you can prove that you are at least 21 years of age, you can bet on sports at any of Delaware's three sportsbooks. Without exception, you will be asked to show identification proving your age prior to placing any sports bets.
Regulated by the State Lottery
The Delaware Lottery, which has long overseen the state's sports lottery system, is tasked with overseeing the sports betting industry as well. The state lottery's site is actually very well organized and full of useful information; something you will not find from most other states.
Click Here for Our TOP 2023 USA Sports Betting Site!