When the Professional and Amateur Sports Protection Act was struck down by the Supreme Court in May of 2018, Pennsylvanians were excited because sports betting was immediately made legal. The reason for this was due to a 2017 law passed in PA that made sports betting legal in the state if and when Federal Laws banning sports betting were struck down. Despite this, PA casinos did not begin accepting sports bets until later in 2018.
Pennsylvania is very similar to other nearby states, like New Jersey and West Virginia, in that they added brick and mortar casinos many years ago and were also quick to start the process of adding sports betting to those rivers phila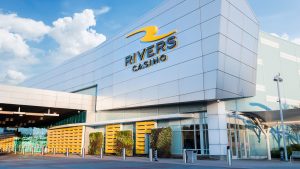 locations. The difference is that West Virginia and New Jersey began accepting sports bets much more quickly than the Keystone State.
There are 10 approved locations for sports betting in Pennsylvania and they include Hollywood Casino in Grantville PA as well as Parx Casino in Bensalem, PA, which is just a bit outside of Philadelphia. In addition to the growing number of brick and mortar sportsbooks, there are six online sportsbooks; a number that also continues to grow at every turn.
List of Pennsylvania Sportsbooks
As previously mentioned, there are 10 locations that received the licensing required to offer sports betting at their properties. Casinos in PA with sportsbooks, including their locations, are:
-Hollywood Casino (Grantville, PA)
-Parx Casino (Bensalem, PA)
-Harrah's Philadelphia (Chester, PA)
-Lady Luck Casino Nemacolin (Farmington, PA)
-The Meadows Casino (Washington, PA)
-Mohegan Sun Pocono (Wilkes-Barre, PA)
-Mount Airy Casino Resort (Mount Pocono, PA)
-Valley Forge Casino Resort (King of Prussia, PA)
-Rivers Casino (Pittsburgh, PA)
-Rivers Casino (Philadelphia, PA)
Almost all of the sportsbooks in Pennsylvania are attached to a casino that also has a hotel. Hollywood Casino is located in the Central PA area, with Harrisburg (the state's capital) being the largest major city that is nearby. Both Rivers locations sit on the opposite ends of the state, with one right in middle of Pittsburgh and the other in Philadelphia. It is also worth noting that Rivers Philadelphia was formerly known as Sugarhouse, but has since seen its ownership change.
Parx is an interesting casino for a sportsbook because of its proximity to both the state of New Jersey as well as the amount of professional sports teams located within 20 minutes. Parx has taken a different approach to launching their sports betting operation than was involved in Hollywood Casino going live.
Despite initially only rolling out in one or two casinos, Pennsylvania sportsbooks have since expanded to the point where few people living in the state can say they are located very far from a physical sportsbook. For a few months, Atlantic City was the only place many Pennsylvanians living in the city of Philadelphia and surrounding areas could go for live betting, but that has changed drastically.
Online Pennsylvania Sports Betting
Online and mobile sports betting took some time to be implemented in Pennsylvania, but the first sites went live in May of 2019. Rivers, FanDuel, and DraftKings were just a few of the names that began accepting mobile sports bets, but eventually that number grew in the same fashion that the number of physical sportsbooks did.
Creating an account at a Pennsylvania online sportsbook is similar to how things are in New Jersey. An account can be created either online or on a mobile device, however if you are attempting to create an account on a smartphone or tablet, you will want to download the mobile application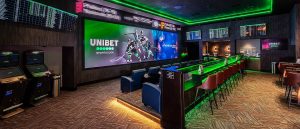 first. In most cases, the mobile sportsbook app can be downloaded directly from the sportsbook's website, not the Apple App or Google Play stores. All mobile apps (and online sites) are equipped with GPS tracking to ensure that the sites are being utilized from within PA's borders. What's more, the account creation process will mandate that a player proves his or her age, usually done by way of the last four digits of a Social Security number.
The mobile and online sportsbook operators in Pennsylvania represent a perfect mix of experienced online brands and brands associated with physical casino locations within the state. UniBet and FanDuel sportsbooks are two names that exist solely online, while Rivers offers both a physical and online sportsbook, each bearing the same name. A full listing of the online and mobile sportsbooks available to players in Pennsylvania is listed below:
-FoxBet Online Sportsbook PA
-DraftKings Online Sportsbook PA
-FanDuel Online Sportsbook PA
-UniBet Online Sportsbook PA
-Rivers Online Sportsbook PA
As is the case in New Jersey and other jurisdictions where online sports betting is legal and regulated, each site brings with it a unique offering. This is true with regard to the available sports betting markets as well as the promotions on offer. As such, it is important that you do your due diligence and familiarize yourself with the contents of a specific online sportsbook before signing up.
If you are a bettor that is primarily focused on American sporting leagues such as the NFL and MLB, you can rest-assured that all online sportsbooks on the Pennsylvania market will more than have their bases covered with regard to betting options available, live betting, and so on. In terms of more obscure sports such as soccer and rugby, research becomes even more pivotal. This is because there exists drastic differences with regard to the coverage—especially in terms of soccer—from site to site.
Future of Pennsylvania Sportsbooks
The number of sportsbooks in Pennsylvania will expand indefinitely. The combination of pre-existing casinos that are granted sports betting licenses along with the addition of the new, micro casinos that are going to be opened will mean that the market will eventually cover just about every corner of the very large state.
The fact that PA is so close to a number of states with legalized sports betting means that it will need to continue offering sportsbooks both online and in-person that rival those of New Jersey, Delaware, and other nearby states. The reach of legal and regulated sports betting is only going to continue expanding in the United States, and the same can be said within Pennsylvania. State law does not put a cap on the number of licenses able to be awarded, so the industry is likely to expand so long as tax revenues do as well; which they have.
Rules for PA Sports Betting
The rules for sports betting in Pennsylvania are the same as those for entering the primary casino floor and placing any type of wager. While you can actually bet on horse racing at the age of 18 in PA (and many other states), sports betting does require that you are 21 years of age.
If you are looking for the Las Vegas sportsbook experience where you can earn free drinks and benefits from wagering at the casinos, you should temper your expectations just a bit when betting sports in Pennsylvania. Yes, the casinos in PA certainly can and do offer free alcoholic drinks to their customers, but it may not be exactly like what you will see in Las Vegas or Atlantic City.
Hollywood Casino in PA, which has a sportsbook, is relatively stingy when it comes to free alcohol that it offers to casino players, including those at the slots and table games. While Parx is a bit more generous, there is no reason to believe that they are going to be giving out free drinks to sports bettors, especially when they tend to be lower value than table games and slots players. As is the case with just about everything related to PA sports betting, free drinks and promos are very much prone to change and development.
Click Here for Our TOP 2023 USA Sports Betting Site!