While cricket may not be one of the most popular sports in countries such as the USA, it still has a very large fan base in countries such as Australia, England, and India. This ancient pastime which has been around since before your great-great-great-grandmother was born has been wagered on since as early as the 17th century and the betting options have evolved dramatically since that time thanks to the internet.
Lots of people around the world have been chirping about how fun it is to bet on cricket matches so we will now explain some of the most common bet types so that you will know exactly what you are doing on your next trip to the sportsbook. If you have any questions about what a bet does or what you have to do in order to win, the following article will guide you every step of the way.
Match Bets in Cricket
For those who are looking to make the most basic bet possible on a cricket game, a match bet is going to be right up your alley. Much like a moneyline bet in other major sports, a match bet in cricket simply asks you to pick which side of the match will emerge as the winner when it's all said and done.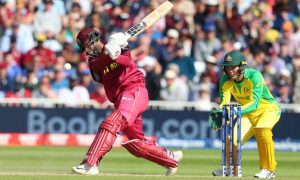 As you have probably noticed, there are only two teams involved in a cricket match which means there is a very good chance of picking the correct side, especially if one side is a huge favorite over the other. In order to keep the public from betting exclusively on the favored team, sportsbooks will give each side of a cricket match different betting odds to incentivize some bettors to make wagers on the underdog of the match. Even though the underdog will always have less than 50% chance of winning the match, you will receive a much higher payout compared to betting on the favored team if your bet wins.
One betting option that you will see quite often when making a match bet in cricket is whether the game will end in a tie where both teams end with the same score, otherwise known as a tied match bet. This concept is fairly straightforward and needs no further explanation, but it is good to be aware that the payout on a winning tied match bet will usually be higher than if you wagered the same amount on the winning team.
Series Winner Bets in Cricket
If you were to make a match bet between two teams that played each other numerous consecutive times in a row then this would mirror what a series winner bet does. Even though a series winner bet is a very basic bet type, it is not commonly found in many betting markets other than cricket.
A series that is played between any two teams in a series winner bet is usually done in a best-of-5 format. Therefore, if your team wins three or more games in the series then your series winner bet will be victorious.
The most famous example of a scenario where you can make a series winner bet in cricket is known as The Ashes Series. This series of cricket matches is a very old tradition that goes way back to the year 1882 in which the English and Australian cricket teams do battle against each other. The Ashes Series started out as just a three-game series but has since evolved to a best-of-5 format.
Outright Winner Bets in Cricket
Just like in other major markets, there will occasionally be large cricket tournaments that feature a plethora of teams competing against each other for the championship. An outright winner bet will ask you to pick which team you think will win the title by beating all of their competitors throughout the tournament. A couple of great examples of situations where you can make an outright bet in cricket include the English County Championship, Indian Premier League or ICC World Cup tournament.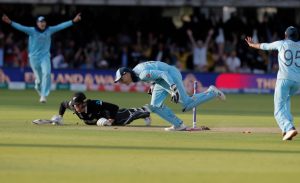 Compared to our previous two bet types, an outright winner bet is extremely hard to get correct due to the large number of teams involved. As per usual in sports betting, the increased level of difficulty that is involved in an outright winner bet is compensated by the very large payout reward if you pick the correct team to win it all. The more of an underdog a specific team is to win the tournament outright, the higher your payout will be if you bet on them and they win the championship.
Over/Under Bets in Cricket
These score-oriented bets are available in pretty much every single sport so it would be silly for cricket to not include them in the list of options. The idea of over/under bets is quite easy to understand since the sportsbook will give you a line that predicts exactly what the final score of the match will be and you just have to choose whether the final score will go under or over that number.
If you choose to bet the over for a particular cricket match and the final score goes above the given run line, then you will win your bet. Alternatively, if you choose to bet the under and the final score goes under the run line then you will also win your bet. Just like in handicap bets with a point spread, if the run line predicts the exact score of the game then everyone will receive their money back since the bet is considered a push.
Handicap Bets in Cricket
A handicap bet is a lot like a spread bet in other major sports where the underdog team will be given a few extra points to add to their score no matter what happens in the match. Although handicap bets are quite rare in cricket markets you will still come across them from time to time, especially if you are live betting and one team has taken a big lead early on.
For instance, let's assume that India has a handicap of +15 runs against South Africa which makes India's team the official underdog of the match. In order to win a handicap bet placed on South Africa, you will need them to win the match by at least 16 runs, with a 15 run victory being a push. Conversely, if you were to wager on India with a handicap bet you will need them to either win the match by any number of runs OR lose the match by 14 runs or less.
Prop Bets in Cricket
It is very easy to get tired of making the same old bets on who is going to win a certain sporting event which is why prop bets have such a high level of popularity in every sport. Cricket is no different in this regard which means that you will routinely find a wide variety of prop bets offered in sportsbooks for any high-profile cricket match.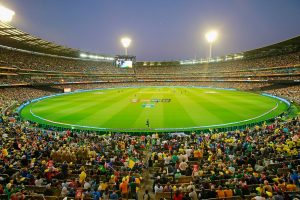 Two of the most popular prop bets in cricket asks you to choose who the top batsman or top bowler will be once the entire match is finished. These bets measure which player will score the most runs (top batsman) and which player will take the most wickets over a specific period of time (top bowler). Given the fact that there are so many players on the field, these bets could pay off huge if you choose the correct person.
Another interesting prop bet for cricket bettors to look out for is a batsman contest bet which will pit two players against each other in categories such as who has the most runs scored or who struck the most sixes. Whatever happens between all of the other players on the field is irrelevant and you simply need to pick which of the two players will have the most success for the category in question.
If none of the cricket prop bets mentioned above seem very enticing, there are plenty of other basic options available such as who will be the man of the match, how many wickets a specific player will take, which team will have the top batsman, or how many runs will be scored from the next delivery. For those of you who are having a hard time finding cricket prop bets to wager on, you should check out the live betting options for your sportsbook as they usually have quite a few prop bets available even during a match that has already begun.
Click Here for Our TOP 2023 USA Sports Betting Site!