There's no denying that it is a riveting pastime to watch the best athletes on the planet compete against each other in various sporting events which is why watching the Olympics has been a popular human tradition since way back in the year 776 BC. You read that correctly folks, that's almost 3000 years ago which makes the Olympics one of the oldest sporting events in history. At one point there was a 1,500-year gap where the Olympics did not take place, but they were granted a revival in the year 1896 and have been thriving ever since.
Even though many of the events are already quite entertaining, the Olympics can become much more fun to watch if you place some wagers on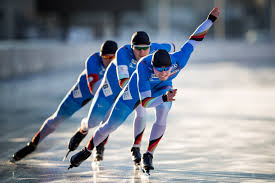 the outcome of any upcoming events and give yourself a chance at winning some money. However, money doesn't have to be the only reason to bet on the Olympics since you can also place wagers to support the athletes that are representing your home country whenever they are competing. Another reason to bet on the Olympics is to simply raise your interest level in the outcome of any given event, especially if you are watching it on television with other people who are more emotionally invested than you are. No matter what reasons you have for wanting to place wagers on the Olympics, you should be heavily interested in learning the details on when, where, and how you can do so efficiently by reading the sections below.
Where Can You Bet On The Olympics?
By far the most popular place to bet on the Olympics is on an internet sportsbook since they generally offer a wider selection of bets for nearly every single event. William Hill was the first online book to offer Olympic lines with many other sites such as BetOnline.ag, Bovada, MyBookie, and Intertops joining in soon after. All you need to access these sites is a modern personal computer or a smartphone that uses Android or iPhone technology along with a reliable internet connection.
Another advantage of using the internet to wager on the Olympics is that if you start watching an event after it has already begun you can still make live bets with updated lines every few seconds on sites that offer a live betting feature. The lines will be slightly tougher to beat in this format but the convenience of being able to bet long after an event has started is pretty nice in some situations.
For those who refuse to trust online sportsbooks, you do not have to worry because Nevada's land-based sportsbooks now accept bets for Olympic events. This was made possible in the February of 2015 thanks to the Nevada Gaming Board reversing the decision that the Olympics was considered a non-collegiate amateur sport that made it illegal to gamble on. Once the time for the Olympics draws near you should be able to find lines on many upcoming Olympic events in nearly any Las Vegas brick-and-mortar casino.
How Can You Bet On The Olympics?
Before you can decide what type of bet you want to place on an Olympic event you will first need to figure out which sport you are going to focus on. The sports that are available during each Olympics are highly dependent on whether you are watching the Summer Games or the Winter Games since the event schedules are drastically different for each one.
The Winter Games will include lots of obscure winter sports such as bobsled, luge, figure skating, speed skating, and skeleton with the most popular events being ice hockey and various forms of skiing. The Summer Games will include all of the traditional sports such as basketball, hockey, track and field, and swimming with some other smaller events such as sailing, rugby, judo, handball, rugby, volleyball, weightlifting, and table tennis.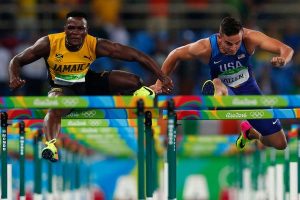 Once you have decided what sport you wish you focus on then you need to decide what type of bet you are going to make. Olympic markets will not be as thorough as major sports markets are but you will still be able to find a decent amount of bets to choose from, especially in the more popular events. Depending on which sport you are wagering on, you will be able to make totals bets, moneyline bets, prop bets and even some live bets if you are using an internet sportsbook that offers that feature.
One of the most popular bet types that you can participate in which is not confined to one single sport is known as an outright medal count bet. For these bets, you will simply need to wager on which country will receive the most gold medals overall once every event in the Olympics is finished and if you pick the winning country your bet will be a winner. These bets are a great way to get some exposure to multiple sports with just one bet and it can potentially give you up to two weeks of entertainment at the same time.
An example of a favorite to win the most medals in the Summer Olympics is the United States at -3000 odds with the closest competitor being China at +1100 odds. This means that if you wager $3000 on the USA to win the most gold medals and they are successful then you will win $100 in profit. This might not seem like a very good bet but in reality, there is little to no chance that the U.S. is beaten by any other country since we are heavily favored in numerous events such as basketball, gymnastics, track and field, and swimming.
When Can You Bet On The Olympics?
The Olympics used to take place once every four years but in 1994 the addition of the Winter Olympics (otherwise known as the Winter Games) ensures that there is now an Olympics being held once every two years. The Summer Games are more popular amongst the general population since they include more traditional sports and the events take place during the summer when many people have more free time to watch and wager.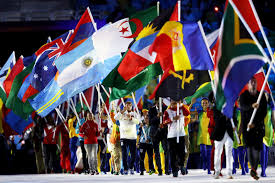 From start to finish, the Olympic Games usually take about two weeks to complete with many different events happening every single day.
You do not need to wager on an event before the entire Olympics begin, you just need to make your wagers before each individual event begins. You will not be able to make any wagers on an event after it begins unless you are wagering from an internet sportsbook that supports live betting.
Click Here for Our TOP 2023 USA Sports Betting Site!