West Virginia was one of the quickest states to initiate sports betting after the Supreme Court overturned years of legislation prohibiting states outside of Nevada to offer sports wagering. The federal ruling was decided in May, and by the end of August, 2018, West Virginia had a physical casino (Hollywood Casino) that was open and accepting actual wagers from bettors.
While WV expedited the process of establishing sports betting within the state, it is worth noting that the breadth of the offerings, as well as the pace of additional betting locations, has been very slow. There are technically five different casinos within West Virginia where visitors can bet on sports, but that comes with a bit of a caveat, and in reality, one of them is not open to the general public.
Hollywood Casino in WV was fully opened on August 30th, 2018, and Greenbrier Casino opened less than a month later on September 13th. Hollywood Casino, which is partnered with popular operator William Hill, is open to the public and anyone who visits the casino can place a sports bet. Greenbrier, however, is a unique, private casino that is open only to those with an annual, paid membership, a house on the property, or are otherwise permitted to visit the casino.
West Virginia only has a handful of casinos in the entire state, and a total of five, are approved for sports betting to take place on site. Mountaineer Casino was approved for sports betting last, but was the third to actually launch, having opened on November 21st, 2018.
The curious nature of Greenbrier having a sportsbook in The Casino Club (the name of their gaming area), is most likely a play for mobile wagering in the future, as they are partnered with FanDuel. As is the case with Pennsylvania sportsbooks and New Jersey sportsbooks, the casinos in West Virginia have also decided to partner with operators who are specialized in sports betting.
The last two casinos to add sports betting in West Virginia were Mardi Gras Casino Resort and Wheeling Island Hotel Casino Racetrack. While they were the last two brick and mortar casinos to make sports betting accessible, they were also the quickest to move to a launch of mobile sports betting in West Virginia. These two brands are owned by the same parent company, Delaware North.
List of Casinos with Sports Betting in West Virginia
There are five total West Virginia sportsbooks for bettors to choose from. Please note that, of this list, all are open to the public, with the exception of Greenbrier. If you do not have a membership or otherwise invited access to The Casino Club Fanduel sportsbook, you will not be able to wager at that location.
Greenbrier (The Casino Club) Sportsbook by Fanduel
Hollywood West Virgina Sportsbook
Mardi Gras Sportsbook
Mountaineer Sportsbook
Wheeling Island Sportsbook
West Virginia Mobile Online Sports Betting
The implementation of mobile online sports betting in West Virginia has been very slow. While the physical casinos first went live with their bookmaking all the way back in August, it took a bit longer for mobile sports betting to go live.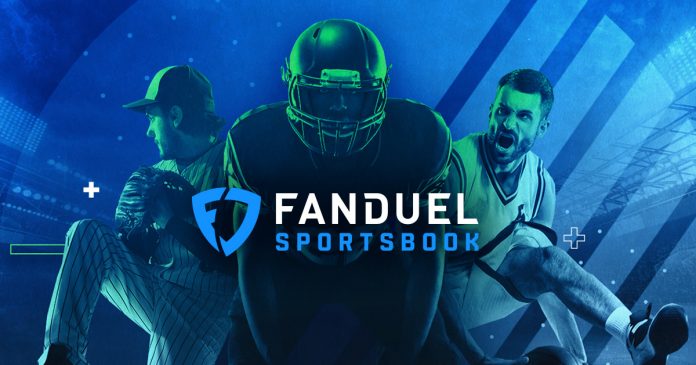 When mobile sports betting in West Virginia is actually active and operational, you should expect to see the same sort of options that can already be found in New Jersey and Las Vegas. The betting apps are generally run and managed by the operators, which in the case of West Virginia include the popular Fanduel and William Hill brands.
Since the tax rate for casinos and sports betting is not as high in West Virginia as it is in Pennsylvania, for example, it is reasonable to expect that there will be very generous promotional offers for sports bettors. Deposit bonuses, cash bonuses and other promos are likely to be offered by most, if not all mobile online sportsbooks in West Virginia.
The Greenbrier Casino offering a sportsbook is notably odd given that the public can't even access the betting area in the first place, let alone actually place and collect on a wager. With that said, they are partnered with Fanduel, and the odds are that this is no coincidence whatsoever.
Fanduel most likely partnered with The Casino Club in order to have the legal right to launch and run an online sportsbook, which you should expect to see in 2019. The general consensus is that the online version of the Greenbrier Casino sportsbook will be open to everyone in West Virginia and not just those with a membership or access otherwise granted by the private casino.
While you may not be able to actually bet sports online in West Virginia quite yet, the legality and terms surrounding the app offerings will be the same as they are in other states. You will need to be within the state boundaries of WV in order to sign up and actually place wagers, and this will be tracked using geo location technology to ensure sports bettors from outside the state are not making any bets. In terms of real functionality, competition among the WV books online and so on, only time will tell.
Rules and Drinks When Betting Sports in West Virginia
In order to bet sports in West Virginia, the only rules you must adhere to and qualify according to are the same ones that are in place for normal casino visits. For example, sports bets in WV require the bettor to be 21 years of age.
There are no particularly interesting exclusions or nuances to the laws in West Virginia, except, perhaps, that High School events cannot be wagered on, but this is not a concern in the first place.
West Virginia is a bit more player friendly when it comes to comps and, most notably, free alcoholic drinks for sports bettors. The casinos themselves are allowed to offer free alcohol, and this includes the sportsbook as well. Now, of course, you shouldn't expect the offerings or service to be quite on par with Las Vegas, but that may very well improve in time. From a player's perspective, outside of the long distances between sportsbooks within the state, West Virginia is a solid choice for sports betting.
Click Here for Our TOP 2023 USA Sports Betting Site!