For virtually the entire history of the United States, Nevada was the only place that you could legally bet on sports in a physical casino. While you can wager anywhere across the state, from Reno to Las Vegas and many cities in between, once you left Nevada, your options were limited. This changed in 2018 when new laws allowed additional states to add sports betting. New Jersey was the first major state to add sportsbooks to its physical casinos, partway into 2018.
Types of Sports Betting in New Jersey Casinos
Sports betting in NJ, for all intents and purposes, is the same as it is in Las Vegas. You can bet on everything from moneyline wagers to parlays and futures bets. Delaware has offered sports betting as well, but it is not at all comparable to New Jersey or Las Vegas.
To place a sports bet at a casino in New Jersey, you simply need to walk into a casino with a sportsbook with cash in hand. There are actually some sportsbooks that accept smaller wagers with credit cards. As is the case with all gambling in the state of New Jersey, you must be 21 in order to place a wager.
You will receive a ticket from the attendant who helped you place the wager, and then you can collect your winnings in the form of cash, just as you would anywhere else.
Atlantic City Sportsbooks
Not every single casino in AC offers sportsbooks at the moment. While it is highly probably that every Atlantic City casino will eventually build a sports betting area, at the moment, there are a number to choose from, but this list includes some notable exceptions as well. 

Each of the books became available in the casinos at slightly different times. For example, Borgata was the first sportsbook in Atlantic City to accept bets, on June 14th, 2018. In fact it was Philadelphia Sixers Hall of Fame player Julius Erving who placed the first wager.
Other casinos in Atlantic City, both on and off the boardwalk, were quick to add sportsbooks to their casinos. Since Borgata is the most popular and highest revenue generating casino in AC, it is likely that it will remain the hub of sports betting for the forseeable future. The following is a list of other sportsbooks in Atlantic City casinos.
Bally's AC Sportsbook
Borgata Sportsbook
Golden Nugget AC Sportsbook
Harrah's AC Sportsbook
Ocean Resort Casino Sportsbook
Resorts Sportsbook
Sportsbooks at Racetracks in New Jersey
In addition to the casinos in AC, there are three other places within the state of New Jersey where sports bettors can place wagers. These three properties are located across the state and not in one particular city as is the case with the Atlantic City sportsbooks.
The Meadowlands is the closest sportsbook to New York (and specifically New York city) in New Jersey. There is able to be a sports betting operation at The Meadowlands because it is also a horse racing track. This is what allows the other two properties to run a sportsbook as well.
Meadowlands Sportsbook
Monmouth Park Sportsbook
New Jersey Sportsbook Operators
There are a handful of different companies that are licensed to run the sportsbooks in New Jersey. These companies include FanDuel (who you most likely recognize from their fantasy sports division), William Hill (the same William Hill as in Las Vegas sportsbooks and online outside of the US) and DraftKings. The other casinos run their own sportsbook operations. For example, Caesars Sports Betting maintains the sportsbooks at Bally's Atlantic City and Harrah's Atlantic City.
It is likely that many of these operators will change hands or become in house operations over time. Since sports betting was brand new to AC, many of the casinos felt it was smarter to have experienced companies both launch and run their sportsbooks for the foreseeable future.
Drinks and Sportsbook Atmosphere in New Jersey
Casinos in New Jersey that offer sports betting are able to offer free drinks the same way that Las Vegas sportsbooks can. In addition, you can find your way to the main casino floor or any number of bars at a casino in order to receive a "free" drink, provided of course that you are wagering.
Like any other state, it will be up to the person working at the desk to determine how many drinks you are able to receive without having to pay. Needles to say, frequent players and those with higher level tiers of player status will be able to access cost free drinks when betting at NJ and/or AC sportsbooks. Be friendly, tip generously and get to know the staff and you should have no issue with free drinks at NJ sportsbooks.
In terms of the atmosphere at books in NJ, it is certainly going to be a bit more loud and active, as the East Coast personalities will always bring plenty of life to any game or match on TV. Expect a bit less show and more action than you might find at typical Las Vegas sportsbooks.
Mobile Sports Betting in New Jersey
Only a few short months after sports betting in actual, physical casinos went live in New Jersey, online sports betting using apps (the same as they exist in Nevada) went live as well. While DraftKings was the first to market for online betting in NJ, they are hardly the only option on the market today.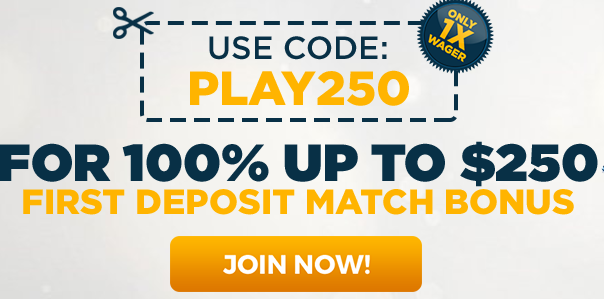 The number of online sports betting sites for NJ bettors is rapidly expanding and is expected to increase over the next couple of years. As of now, there are around 10 unique options to choose from when it comes to NJ mobile sports betting apps.
The following is a list of online sports betting sites/brands in New Jersey. Please note that some of these branded names do not match with the actual brick and mortar casino that they are partnered with. Current Sports Betting will update this list as additional brands are added in New Jersey.
888 Sportsbook
BetStars Sportsbook
Caesars NJ Sportsbook
DraftKings Sportsbook
FanDuel Sportsbook
playMGM NJ Sportsbook
Sugarhouse Sportsbook
William Hill NJ Sportsbook
You will notice that some of these online app sportsbooks in New Jersey use the same name as the casino they represent, like Caesars (which owns Bally's and Harrah's), but most do not. For example, playMGM is the online destination for Borgata's sportsbook, since MGM is the parent company of Borgata.
In the case of Resorts AC, the name of their online sportsbook is BetStars. So, as you can see, it is both simple, but a bit confusing to understand which brand goes which casino until you become familiar with how the operations work in NJ.
In order to bet sports at any of the online sportsbooks in New Jersey, you must follow the same age/ID requirements as in the casinos themselves. In addition, just like in other states, geo targeting technology is used to ensure that wagers can only be placed from within NJ state lines. Attempting to circumvent this tracking or to bypass these rules is explicitly disallowed.
As a bettor at any of these apps or sites, you will see something very familiar if you have bet on sports before: bonuses and player programs. New customers/players at the NJ sportsbooks can choose from a number of promotional bonuses and incentives that are offered when creating a new account. You may be eligible for free bets, cash back or a monetary bonus on your deposit(s). As always, especially when placing wagers on the internet, you should carefully read the terms of any bonus or promotion before you decide to make a real money deposit and take advantage of the offer.
Rules for Sports Betting in NJ
New Jersey sports betting only has a handful of rules, and they are all effectively the same parameters that apply to any sort of gambling at the state's full casinos. Players must be 21 years of age in order to place a wager and collect their winnings.
You do not need to be an actual resident of New Jersey in order to bet on sports at the casinos/sportsbooks. You simply need to be in NJ to collect your winnings, of course. When it comes down to it, there are no especially noteworthy rules for New Jersey sports betting that don't already apply to the casinos themselves.
Click Here for Our TOP 2023 USA Sports Betting Site!