Although the Supreme Court's decision to lift the ban on sports betting came in 2018, it took Virginia nearly two years to roll out sports betting legislation of their own. The decision to lift the ban caught the attention of lawmakers in states throughout the country, as many worked to roll out laws that have since led to a booming sports betting industry, with states generating millions in tax revenue every year. While nearly half the states in the country were rolling out their own legislation, Virginia lawmakers took the opportunity to observe and then pick and choose the regulations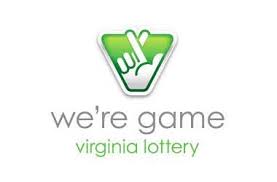 that would best suit bettors in their state.
Virginia's first sportsbooks became a reality at the beginning of 2021. Since Virginia lawmakers rolled out the new legislation, the state has become a significant contender in the sports betting industry, generating their own substantial tax revenue–exceeding projections. Virginia combines traditional sportsbooks with some new and innovative ideas that could set trends throughout the country.
The Journey to Legal Sports Betting in Virginia
Sports betting officially became legal in the state of Virginia in April 2020, however the first sportsbook didn't go live until January 2021. Virginia state legislature passed SB 384 and HB 896, giving the Virginia Lottery regulatory responsibilities for both land-based casinos and online sports betting. The Virginia Lottery is responsible for regulation, licensing, auditing, and compliance for gaming operators, equipment manufacturers and distributors, suppliers, and employees.
At its inception, sports betting in the state of Virginia allowed for up to 12 licenses for online operators. All of those licenses require operators to submit an application to be reviewed by the Virginia Lottery, who will then issue the licenses to the operators who meet the rules and regulations for the state. Brick-and-mortar casinos will also launch sportsbooks of their own with the expected approval of the Virginia Lottery.
Deals with Venues and Sports Teams
Although Virginia may be behind other states in rolling out legal sports betting options, they are ahead of the curve with an innovative sports betting option that could become a national trend. With the help of Washington Football Team owner Dan Snyder, Virginia lawmakers have permitted professional sports facilities within the state to operate retail sportsbooks on their grounds. While the Washington Football Team plays at FedEx Field in Maryland, the deal gave the team the opportunity to launch a mobile sportsbook with the help of industry leading FanDuel Sportsbook.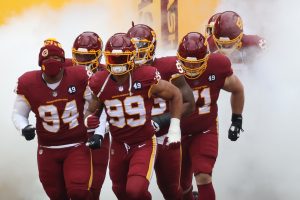 Although FedEx Field is located outside of Virginia, the Washington Football Team's headquarters and practice facility are located in Virginia, and it is rumored that the team may be exploring options for a new stadium, possibly in Virginia. The deal with Washington Football Team also means that sporting venues like the two existing auto racing tracks in the state could consider launching sportsbooks of their own. This innovative approach to sports betting opens the door for existing professional sports venues to get in on the action. This also offers an enticing option for future venues to be drawn to start new construction in the state.
Rules and Regulations for Sports Betting in Virginia
Like all other states who have legalized sports betting, Virginia law requires bettors to be at least 21 years of age to participate in sports betting. This rule applies to bets placed in-person and through online sportsbooks. All operators will verify age and identity upon registering, either through a government-issued photo ID, or an e-verification software that uses either your identification number or social security number. The only restrictions would apply to anyone who is considered to be an "industry insider." This includes employees and board members of the state lottery, sportsbook employees, or any competitor, coach, trainer, employee, referee, or owner of a sports team.
Bettors in the state of Virginia do not need to be a resident of the state, meaning anyone visiting can get in on the action. Bettors can register and fund their sports betting accounts from anywhere in the country, but in order to place wagers they must have geolocation services activated through the sports betting app so that sportsbooks can make sure that bets are being placed within Virginia state limits. All sportsbooks in the state of Virginia use official league data to settle all wagers, so players can rest assured that their wagers are safe and secure.
Licensed sportsbook operators in the state are charged 15% on all sports betting revenue. This is middle of the road in comparison to the other states who have legalized sports betting. In the first six months of operation, Virginia sportsbooks performed incredibly well, bringing in $2,381,116 in May 2021, bringing the yearly total to $5,667,054.
Types of Sports Betting in Virginia
In the state of Virginia, bettors can wager on all professional sporting events. At the time that sports betting went live in January 2021, betting on Olympic events was not permitted in Virginia. However, in March 2021, a new bill was put forth to add an amendment that would permit wagers for Olympic events. Local colleges and all high school sports betting is also prohibited within the state.
In terms of available lines and types of wagering, bettors in Virginia can expect the standard fare. The following types of wagers are available in the majority of sportsbooks operating in the state of Virginia:
• Moneylines
• Spreads
• Total Lines
• Prop Bets
• Futures
• Parlays
• Pleasers
• Teasers
• Live Betting
Proposition bets for college sports are prohibited and all political betting, such as Presidential Election or other political outcomes, is completely prohibited.
Where to Bet on Sports in Virginia
In-person sports betting in Virginia is ever-evolving. Since the Washington Football Team announced their Partnership, a number of retail sports betting opportunities have presented themselves. As mentioned, the most immediately realistic of those options would be retail sportsbooks at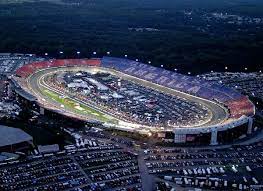 Virginia's two auto-racing tracks.
Virginia voters did approve an amendment that will permit the construction of casinos, making other brick-and-mortar sportsbooks a reality.
Online and Mobile Sportsbooks in Virginia
Online sportsbook operators do not need to partner with a land-based casino or retail location, as is required in other states like Pennsylvania and New Jersey. The Virginia Lottery has quickly approved the licenses for a number of popular sportsbook operators. The following list includes Virginia's most popular online and mobile sportsbooks:
• Draft Kings
• William Hill
• FanDuel
• Bet MGM
• Wynn Bet
• Unibet
• Bet Rivers
Virginia already offers a number of enticing sportsbooks from industry leaders, and they are expected to expand their sports betting options through brick-and-mortar locations as the industry continues to grow in the state.
Click Here for Our TOP 2023 USA Sports Betting Site!