Politics can be a sensitive topic in today's day and age but one way that you can learn to have fun with it is to place some bets on the outcome of the next election in your area. Many people have paid attention to politics their entire life but were completely unaware that they could be using their vast knowledge base to make some profits on the side.
Political bets are offered in many brick-and-mortar casinos around the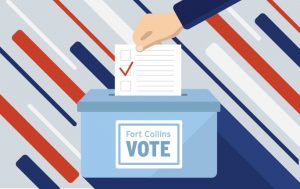 world but they are far more prevalent in online casinos. If you are looking to make a political wager for an election that is based in part of the world that you do not live in then you will most likely need to go on the internet to complete such a task.
There is no debate that betting on politics can be extremely entertaining but most people do not need a filibuster to be convinced of this fact since they will know it is true after their initial wager. The first step to election/politics betting is to figure out what type of bet you wish to make so we will now examine all of the different types that you will come across and what they entail.
Outright Election Bets in Politics
The most common reason that people look at the odds listed in the Politics section of any sportsbook is to decide which candidate will be the outright winner of an election they wish to bet on. The different elections that are available for wagering highly depend on the location of the sportsbook, although internet sportsbooks generally offer odds on elections from a wide variety of countries such as the U.S.A., Ireland, Australia, England, Austria, Portugal, and Sweden.
In some cases, you will also occasionally find outright election bets that focus on candidate results for individual states. These types of bets usually start to show up in sportsbooks early in electoral races and can be particularly exciting when those states in question are swing states that could have a big impact on the overall election.
Outright election bets are quite easy to understand since you just have to pick which candidate that you think will win any election that the sportsbook has listed. Each candidate generally has moneyline odds next to their name which indicates the payout odds that you will receive when betting on each candidate. If you pick the candidate that ends up winning the election, you win your bet but the amount of profit that you win is governed by the moneyline odds that the sportsbook gives each candidate.
If the moneyline odds listed next to a candidate's name is a negative value then this indicates that they are a favorite to win the election. If the moneyline odds are listed as a positive value then this means that the candidate is an underdog to win the election. If there are a large number of candidates involved then all or most of the candidates will be listed with positive moneyline odds next to their name since they are underdogs when pitted against the entire field.
A basic rule of thumb is that the higher the odds that are next to each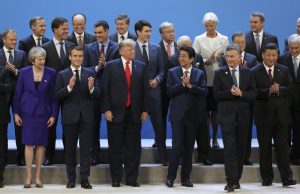 candidate's name, the smaller the chance of success that candidate has. For example, Donald Trump is currently listed at Bovada sportsbook as a +105 underdog to win the 2020 presidential election. This means that you will need to wager $100 if you want to profit $105 off of Trump becoming president for a second consecutive term. However, online sportsbooks believe Kanye West is a bit more of a stretch to become president of the United States since they list him at +90000 odds to win the election. Therefore, if you bet $100 on this selection and Kanye becomes our president then you will receive a massive $90,000 payout (please do not make this wager unless you hate money, it is just an example and it will never happen).
Spread Bets in Politics
Another fun way to bet on politics is to make a spread bet which focuses not only on who will win an election but also on how large their margin of victory will be. This spread can be measured by either the number of votes that each candidate receives (otherwise known as the popular vote) or in the case of the U.S. presidential election it can be measured by Electoral College votes.
If we rewind back to the U.S. Presidential Election of 2016 we can see that even though Donald Trump won the presidency with a majority of Electoral College votes, he did not win the popular vote since he received just under 63 million votes while Hillary Clinton received almost 66 million votes. Therefore, if you made a spread bet for the 2016 U.S. presidential election that Hillary Clinton would win the popular vote by at least 2 million votes you would have won your bet even though she lost the election. This is a great example of how making a variety of different types of bets can help you win even when you lose in the world of political betting.
Party Bets in Politics
Woohoo, it's a party! Well, not that kind of party. If you simply don't feel like trying to figure out which candidate is going to win an election then you can instead bet on which political party will win. If any candidate that is a member of the party that you bet to win the election ends up being the outright winner then you will win your party bet.
In U.S. politics, there are usually two major parties to bet on during each election that are known as the Democratic Party and the Republican Party. In addition, some online sportsbooks will also let you make a bet on the Independent Party winning any given election. However, we do not recommend wagering on the Independent party in any capacity since they have 0% chance of winning due to their low level of popularity.
For example, Bovada's online sportsbook has the Democratic Party listed at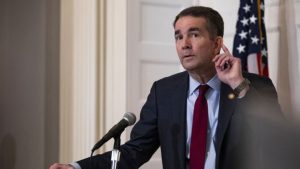 -125 odds to win the U.S. presidential election. If you wager on this selection and any one of the top candidates such as Elizabeth Warren, Joe Biden, Bernie Sanders, or Kamala Harris ends up winning the election then you will win your bet. In this case, for every $125 you bet on the Democratic Party you will profit $100 if they win the election while the Republican Party side of the wager only requires you to risk $105 in order to win $100 profit due to their -105 payout odds.
One word of advice is that if you are going to bet on the Republican Party to win the 2020 election then you most likely just want to make an outright election bet on Donald Trump instead of making a party bet. The reason for this is because the payout odds are much better if you bet on Trump instead of the entire Republican Party and it is not realistic for any other Republican candidate to surpass him in the polls since he is the incumbent president and no one is even close to catching him.
Prop Bets in Politics
Prop bets are wagers that focus on unorthodox aspects of politics instead of just who is going to win an election. Much like in other betting markets, prop bets are just for fun and they generally have a very low cap set on how much money you can wager on each individual one.
Some good examples of political prop bets that are currently being offered in sportsbooks include whether France will ask for the statue of liberty back (200/1 odds), whether Trump will paint the White House in gold paint (500/1 odds), and whether Mexico will directly pay for a border wall in the U.S. (12/1 odds). The site that is the most appealing for prop bettors is certainly Paddy Power who really went out of their way to come up with a ton of exciting and strange political prop bets for you to browse through. If anything, the questions that these political prop bets ask to be answered can be highly entertaining due to their comedic value even if you do not wager any funds.
Click Here for Our TOP 2023 USA Sports Betting Site!