Smarkets, a London sports betting startup, is hoping to start a major expansion into the United States after receiving a recent boost from a US investment firm. Smarkets was founded in London in 2008 and has operated primarily in the United Kingdom since then. The company offers a unique betting exchange but has most recently launched more traditional sportsbooks, which have become increasingly popular in the United States since the Supreme Court lifted the sports betting ban in 2018. Now Smarkets is looking to launch some of their latest products in the US, adding their name to the long list of sportsbooks in the country.
An Injection of New Funds
The foray into the US market has been inspired by a major investment from US-based Susquehanna Investment Group. SIG is a major global quantitative trading firm, and their Susquehanna Growth Equity investment fund is responsible for the latest investment in Smarkets. Scott Feldman, managing director at Susquehanna Growth Equity, shared that the investment was inspired by Smarkets' focus on new technologies. The exact terms of the deal have not been revealed, but it marks the first time Smarkets has raised money outside of the company since 2013.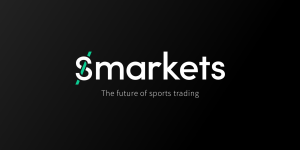 Smarkets has been profitable since 2014, and the latest investment shows their intent to increase their profitability in the coming years. It's safe to assume that the terms of the latest investment are quite substantial, resulting in the company's position to extend themselves beyond the UK for the first time. Jason Trost, Smarkets founder and CEO, cited the fact that the company owns their own technology as a huge advantage over potential competitors in the US.
A New Competitor
In the UK, Smarkets boasts more than 50,000 monthly active users. In the past year, the company handled more than $5.3 billion in bets on its platform. Their betting exchange allows users to wager against each other in a variety of markets, from sports like soccer and horse racing, to things as unique as politics and current affairs. Most recently, the company launched a more traditional mass market sportsbook, SBK.
The sports betting industry has been growing exponentially since the ban was lifted in 2018. Since sports betting became legal, more than half of the states have legalized some form of sports betting, attracting the attention of big names who are looking to generate millions in revenue. What's more, the industry shows no sign of slowing down. Recently, professional sports teams and leagues have even begun making deals with major sports betting companies like FanDuel and DraftKings. Such a competitive industry may seem difficult to break into, but Smarkets have the advantage of owning the technology that their sportsbooks operate under, while other big-name competitors may not.
A Background in Finance, a Future Investment
Popular sportsbooks like DraftKings have made a serious effort to gain ownership over the technology that makes their applications tick. Overtime, DraftKings did successfully acquire its tech provider, SBTech, but Smarkets is unique in that they are responsible for both the sportsbooks they operate and the technology they operate with. While other sportsbooks may work to acquire the companies that offer this tech, much like DraftKings did, Trost has shared that his intention is to remain unique in the fact that Smarkets will not be striking any partnership deals with major sportsbook operators.
Trost previously worked as a stock trader before founding Smarkets in 2008 and believes that his background has given him the upper hand in identifying the similarities between the betting and financial markets. Evidence of this is apparent to anyone who has explored Smarkets sportsbooks, which offer a unique interface that more closely resembles a financial website or application rather than a traditional sportsbook. Trost believes that in 10 years the company's expansion in the US will be part of a larger financial technology plan, that will be successful for many years to come.