Washington is the latest state to begin a serious push for sports betting legalization in 2020, as significant constituents have added their voice in favor of legalization. This past Friday, the state's leading card-room casino owner announced their support of both brick-and-mortar and mobile sports betting options for Washington residents. This most recent backing adds a new bill to a number of proposed bills that politicians and lawmakers will have to consider in the coming months. The support comes in a timely fashion, as the state's legislative session began this past week and will last only 60 days. In that time, politicians must come to a conclusion over two bills that could legalize sports betting in the state of Washington before the end of the year.
Significant Support
Maverick Gaming LLC, one of the leading gaming companies in Washington, was a large reason HB-2478 and SB-6277 were introduced in the past week. The pair of bills are sponsored by Rep. Brandon Vick and Sens. Ann Rivers and Curtis King. Both bills seek to legalize sports betting through licensed card rooms, racetracks, and tribal casinos for professional and collegiate sports. Those in favor of the bills hope to make a push for them to pass and for sports betting to become available in 2020.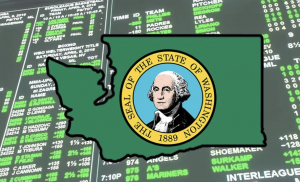 Maverick Gaming is a Nevada-based company that has built up an impressive collection of gaming facilities throughout the state over the past year. Maverick now owns 19 of the state's 44 card rooms and is working to complete the purchase of five more. Eric Persson, CEO and co-founder of Maverick Gaming, believes that officials have put together a bill that can be successful, hoping to partner with Native American tribes to bring residents access to safe sports betting.
Details of the Bill
The proposed HB-2478 seeks to legalize sports betting in card rooms, racetracks, and tribal casinos who have gone through the process to properly obtain licenses. In addition to sports betting at these locations, mobile wagering would be permitted, as long as it could be tied to a tribal operator. Those interested in becoming a licensed operator must pay a licensing fee of $500,000. Under the parameters of the proposed bill, residents would be able to bet on all sports except for collegiate sports that involve teams from within the state.
The proposed bill is much like the others that have been passed throughout the United States. Since the 2018 Supreme Court's decision to lift the ban on sports betting, 14 states have developed legislation that has been passed to bring legal sports betting in brick-and-mortar locations, as well as online platforms.
Other Potential Sports Betting Options
The latest bill proposed is by no means the first to come across the desks of Washington lawmakers. Last year, HB-1975 was introduced in hopes to bring legal sports betting to tribal gaming facilities. This bill had its fair share of reputable support as well, including Rep. Eric Pettigrew, who has become the NHL Seattle community ambassador and director of suites services. Many believe that HB-2478 is at odds with the one that was proposed with the help of Pettigrew last year.
Pettigrew's HB-1975 pushed exclusively for tribal facilities in order to bypass some of the United States' strictest anti-gambling laws. In order to collaborate on the newly proposed legislation, Native American tribes would have to turn their back on any progress they have made with Pettigrew's bill over the past year. Although he expressed interest in partnering with the Native American tribes, Persson admits that any conversations with tribal groups have failed to bring about any results and have failed to be productive in any manner.
Future Collaborative Efforts
The increasing pressure to legalize sports betting suggests that legalization could come sooner rather than later, yet many are concerned that no legislation will go into effect until 2021. The short session period is attributed to the fact that it's an election year, but it means significantly shortened period to make any decision on the proposed bills.
If there are any positives to take away from the latest developments on sports betting in the state of Washington, it is the fact that this issue is clearly gaining traction, as more and more parties voice their support. Over time, these groups will continue to collaborate in order to develop appropriate legislation that suits the residents of Washington. As it stands, lawmakers at least have an array of options to choose the best path for future sports betting within the state.