Written By: Kayla Sherrell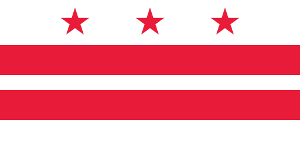 Lawmakers in Washington D.C. are used to making history, and on December 18th they did it again by making the nation's capital the first U.S. jurisdiction without preexisting casinos to authorize sports books. The D.C. Council voted 11-2 to authorize gambling on professional sports through mobile apps and at the city's sports arenas, stadiums, restaurants, liquor stores, and other private businesses.
D.C. Looks to Cash In on Sports Betting
This past summer, the Supreme Court overturned the federal law prohibiting sports betting outside Nevada. In doing so, the Supreme Court has opened up new avenues for lawmakers and state officials across the nation. As of the time of writing, state and local legislators are scratching their heads, working hard to find new sources of tax revenue from legalized sports betting for to fund critical public projects and constituent communities.
D.C. is looking to cash in on the revenue created by legalized sports betting. The local Office of the Chief Financial Officer estimated that legal sports betting should bring in upwards of $92 million in tax revenue for city coffers over the next four years if operations are taxed at a 10 percent tax bracket. The majority of that tax revenue will likely go to the general fund. However, the bill reserves annually $200,000 for gambling addiction treatment and $1 million for violence prevention and early-childhood care.
Without Casino Gaming, DC's Lottery Oversees Sports Betting
Washington D.C. does not allow casino gaming, which means it does not have gaming regulations or a commission to enforce them. To ensure that sports betting will be regulated properly in the jurisdiction, however, the new regulate-and-tax wagering policy will be overseen by the D.C. Lottery. Soon, the Lottery will start selling licenses to sports books at D.C.'s stadiums and arenas.
Licenses will be offered for terms of two and five years; a five year license will cost sports books about $250,000, and a two year license will run around $5,000. Currently there is no limit on the number of licenses a sportsbook may purchase. Gamers can place wagers at private businesses and establishments as well as through a mobile application, so there will be plenty of options for D.C.'s gamers. The D.C Lottery will have exclusive rights to operate the mobile betting app available to D.C. residents, which is expected to be the most popular source of sports wagering.
D.C. Joins Growing Number of Pro-Gaming Jurisdictions
Sports betting may have been prohibited by federal law, but by no means did this mean such wagers were uncommon. Sports betting enthusiasts have long advocated for legalization, since people in the U.S. already participate in gambling and wagering on sports and will probably continue to do so whether the recreation is legal or not. Therefore, government officials are looking at the end of the federal prohibition on sports betting as a new opportunity. After all, they may as well tax and regulate the realm of professional sports gambling so that communities could benefit from the extra tax revenue brought in by an activity that is finally rising up from the underground.
Washington D.C. has become the latest jurisdiction to create a legal structure for the regulation and taxation of sports wagering, but it's certainly not going to be the last. As regulated sports wagering continues to grow across the country, gaming enthusiasts are sure to see new opportunities for wagering every day.