The US Supreme Court overturned a law that banned sports betting in late 2018, and the wake has brought with it many states moving to legalize and regulate the activity. Earlier this month, Indiana became the 10th state to legalize sports betting thanks to the passing of a bill through both the house and the senate. Governor Eric Holcomb—unlike what we saw in Tennessee—was eager to sign the bill into law.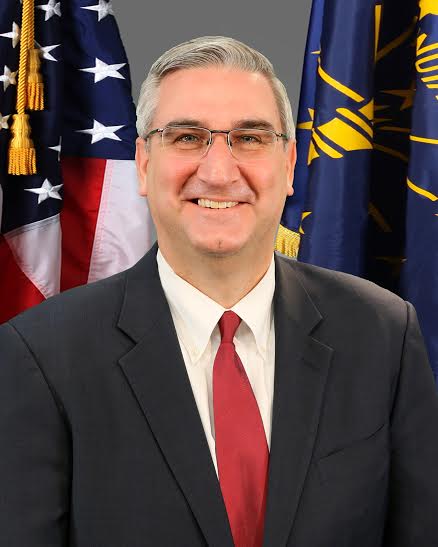 Upon signing the bill, he extrapolated upon his position by saying, "Gaming is a highly regulated industry that once had little competition, but now does from surrounding states and new technology. By modernizing our laws, this legislation will spur positive economic growth for our state and for an industry that employs over 11,000 Hoosiers. Additionally, it will bring in new revenue and create hundreds of new jobs – both permanent and in construction. I will direct the Indiana Gaming Commission to monitor for potential effects of this bill so that we can make necessary changes in future legislative sessions."
There is not yet any clear indication of when bets will begin being taken, however some predictions point to the start of the 2019/20 NFL season as a likely date. With that said, it is believed that online betting platforms will take a bit longer to materialize. Online gaming has never been a thought in Indiana, so it may take some time for all of the rules and regulations to be figured out.
Overview of the Bill's Path to Law
HB1015, otherwise known as the "Gaming Matters" bill, was created and introduced by Republican Mark Messmer, a state senator. Despite most senators and representatives presenting little opposition to the idea of legalized and regulated sports betting, there was some controversy during the bill's journey to the desk of Governor Holcomb. While HB1015 was in committee within the House, language that allowed for online sports betting was taken out of the bill. This modified version of the bill was then passed through the House and onto Senate committee, where the online sports betting language was added once more. This bit of political trickery may be one of the crucial happenings that allowed for sports betting to finally be legalized.
In addition to the bill allowing for sports betting to take place both online and within the state's brick and mortar facilities, it also paves the way for a new casino to be built in Terre Haute. This, in and of itself, might be the biggest change to the gaming landscape in Indiana. Up to this point, the casinos that do exist must—as a matter of law—be located on a body of water like a river or lake.
Despite the bill now being signed into law, Indiana's gaming commission will not even begin accepting applications until the middle of the summer. Those who do apply will be forced to pay a $100,000 application fee and those that are approved will be forced to pay $50,000 annually in order to retain their license. On top of this, all sports betting revenue will be taxed at a 9.5% rate, which is better than what you will find in most other states where sports betting has been approved.
Conflict of Interests Arisen
Something that caught the eye of more than a few people is language in the bill that allowed for Spectacle Entertainment to move one of its Gary, Indiana licenses nearly 3 hours inland to Terre Haute. This is significant due to Terre Haute's location on I-70, a cross-country interstate that connects East and West coasts. There is no doubting that this will massively increase revenue and profits for Spectacle Entertainment.
There are resounding criticisms regarding this particular portion of the bill due to potential conflicts of interest between Spectacle and members of Indiana's state government. The IndyStar reports that Spectacle has spent more than $50,000 flying Governor Eric Holcomb to events. What's more, a primary investor is rumored to have arranged a contract for the law firm of House Speaker Brian Bosma. All things considered, it seems a lot like Spectacle Entertainment greased the wheels to push through a law that would inevitably mean more profits for them in the long-run. Despite this, they may not be the only ones moving to Terre Haute. This is so because even though Spectacle is able to move one of its two licenses inland, the other license they hold will be temporarily removed. Ultimately, it will be offered to other operators and allow for another casino to be built in Terre Haute.