Since the 1992 PASPA ruling, which put a Federal ban on sports betting, was overturned during the middle of 2018, more than 10 states have passed legislation that made sports betting legal. North Carolina joined that growing number of states last week when Governor Roy Cooper signed SB154 into law. While this is a move that Carolina sports bettors will be happy about, it is worth noting that sports betting in North Carolina will look a good bit different from that which exists in states like Pennsylvania and Illinois.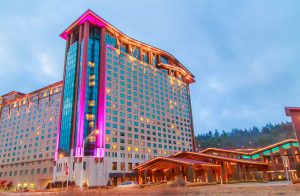 The path to legalization did not have much in the way of roadblocks, but did have a sizeable gap that had some concerned that SB154 would die before it was approved. Back in April, the Senate's bill passed by an overwhelming majority and many folks thought that it would sail into and subsequently through the House. Such was not the case, however, as more than two months passed before the bill was spoken of once more. Finally, earlier this month, the House passed the measure almost as easily as the Senate. While other state's had to fight battles in order to see sports betting legislation passed, such was not the case in North Carolina. What made SB154 different, as well as what the bill actually entails, will be discussed in-depth below.
What Makes North Carolina Different?
First and foremost, the biggest differentiating factor between North Carolina and just about every other state that has passed sports betting legislation is the fact that North Carolina really didn't legalize anything. Because gambling is already allowed in the state so long as it takes place on Native American lands, SB154 simply redefined what Class III entails. In the end, "sports wagering" was added to the list of approved gaming—alongside table games and slots—that is allowed to take place on Native American lands.
For this reason, SB154 is considerably shorter than most other pieces of sports betting legislation we have seen passed up to this point.
When Can You Begin Betting?
Another aspect of sports betting in North Carolina that is different from other states is that there seems to be no rush for the state's two casinos to begin taking bets. Both Harrah's properties—one of which is in Cherokee, the other is in Murphy—will likely offer sports betting "by late fall," according to regional vice president Brian Saunooke. Though both casinos will not need to expand their footprint in order to offer a sportsbook, there are upgrades needed, including an addition 30+ employees at both sites. Even though sports betting might not exist in time for the beginning of the NFL and NCAA football seasons, it will likely be available before each league's respective postseasons.
Finally, there will be no mobile sports betting allowed in North Carolina. Because the state already prohibits Native American casinos from offering mobile gaming, it follows that sports betting too will remain something that must be done at a brick and mortar betting location. Sports betting in North Carolina is only expected to bring in a little more than $1 million on an annual basis, but seeing as there are only two betting locations in the entire state, that sum is nothing to scoff at.