Over the winter and spring that just passed, a number of American states and jurisdictions moved to legalize sports betting in a variety of different ways. The nation's capital, Washington DC, was one of the jurisdictions that did this by way of a legislative process that seemed to take no time at all. When you consider that sports betting was officially legalized in DC last December, it might come as a shock to find out that, in all likelihood, sports betting will not be available in time for the start of the 2019/2020 NFL season, which is only a matter of weeks away.
Despite being one of the smallest areas to legalize sports betting, Washington DC is going to need more time to get things set in place so that betting can begin. There is still hope for NFL betting this year, but how far into the season it will be made available remains to be seen.
What is Going On in DC?
On its surface, the delays we are seeing in DC could easily be mistaken for some sort of bureaucratic dispute between lawmakers, but the explanation is actually much simpler than that. DC's Office of Lottery and Gaming, which is tasked with overseeing all sports betting activities, has not yet begun accepting license applications, and may not be able to do so until sometime in September. The driving force behind this is the fact that the rules sportsbook operators must abide by in DC have not yet been established.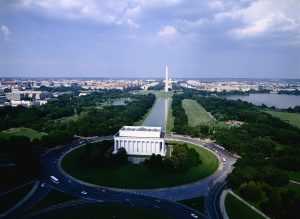 According to the Washington Post, some of the points of contention that still need to be worked out concern things such as advertising restrictions, requirements for licensure, and whether college sports bets will be restricted in any way. If you can recall, a few other states that have legalized sports betting have banned wagers involving colleges from the state in question.
What makes the sports betting situation in Washington DC so unique is that, unlike most other states that have legalized sports betting, there are no casinos where a sportsbook can quickly and easily be placed. Instead, sports betting in the nation's capital will take place at restaurants and bars, sports arenas, and kiosks that are reportedly going to exist in convenience stores and other, similar locales. There will be mobile sports betting available as well, however the sole application will belong to the city government.
When and How Betting Can Be Expected
If all goes to plan applications will begin being accepted in September, with a turnaround of 30-45 days for provisional licenses to be granted. A provisional license will be granted to operators who have partnered with established entities in the gambling industry, such as DraftKings, for example. For brand new operators, the full licensure process may take up to a half year.
What this means for sports bettors is that, in all likelihood, they might see NFL betting in time for the second half of the regular season. Depending on what the rules surrounding college football betting end up being, there will still be plenty of NCAA action to take part in as well.
There is no official word on when the government-sponsored sports betting application will go live, but DC's council did announce that a Greek company by the name of Intralot would be tasked with developing the app.