After two days of negotiations and deliberations, the state Senate in Massachusetts has concluded its work on the state budget. The budget, totaling nearly $46 billion, will control the fiscal year which began roughly four and a half months ago. Yet again, sports betting has been left out of the legislative list of priorities.
The budget was approved unanimously. However, vigorous debate on Wednesday evening pointed to a less than absolute partnership on the part of lawmakers to agree on what steps need to be taken to move Massachusetts out of the current economic downturn. "The budget, I think,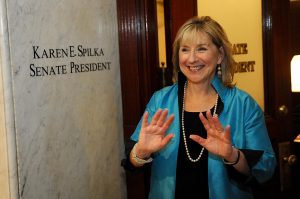 is a really strong, responsive budget to the situation at hand and trying to really help the residents of the commonwealth, said Karen Spilka, Senate President. The next step is to send the state budget to a conference committee including a group of three senators and three representatives. They will compromise and finalize any discrepancies before putting a final version before both branches of the state legislature for a vote.
Michael Rodrigues, Chairman of the Senate Ways and Means Committee said he is optimistic that deliberations will be speedy and effectual. But many note that serious issues still remain undecided. Policing reform, climate change policy, and health care reform have all been stuck behind heated debate in various conference committees.
"I think we realize that we need to get it done. It is the middle of November and we have six or seven weeks left in the session. I believe we will get it done," said Splika of finalizing some of these unresolved issues.
Where is Sports Betting?
One major issue on the minds of many Massachusetts residents is the legislature's continued inaction on legalized sports betting. Minority Leader Bruce Tarr introduced an amendment to the state constitution to legalize sports betting. It was rejected outright, without a roll call vote. The amendment would have legalized sports betting in Massachusetts, allowing casinos, racetracks, and online platforms to become licensed sports book operators. His amendment set aside registration fees and other revenue from the industry to the state's economic recovery fund. This would help jump start the recovery out of the current downturn caused by the Covid-19 pandemic.
Initial estimates state that annual state revenues from sports betting in Massachusetts could well exceed $20 million and reach as high as $35 million. Currently, the two casinos in Massachusetts add roughly $21 million to state coffers each month.
While the state House of Representatives approved legalized sports betting in an economic development bill, the state Senate has been far less keen to introduce the practice to Massachusetts.
A Call for Legalization
This past Friday, every major sports franchise in Boston as well as market leaders in the gambling industry penned a letter to the state legislature. In their letter, they attempt to get across the importance of legalized sports gambling and the benefits that Massachusetts can expect from the practice.
"Massachusetts has already lost jobs that could have been housed here by not acting sooner on sports betting. As other states legalized and launched sports betting, DraftKings has had to locate certain jobs outside of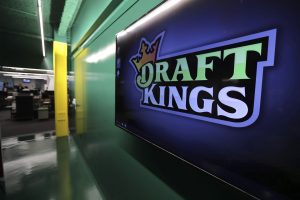 Massachusetts. The Covid-19 pandemic also has hit our casinos hard, and MGM-Springfield has had to layoff and furlough hundreds of workers in Western Massachusetts," reads the letter. "A legalized sports betting framework would not only allow us to preserve jobs, we fully anticipate that DraftKings, MGM, and others will be creating additional jobs in Boston, Springfield, and other regional hubs. Conversely, if sports betting is not passed, we anticipate that additional jobs will be lost and others still will be housed in states other than Massachusetts."