Tennessee approved three sports betting licenses at the end of September and looks on track to bring a sports betting market to the state before the end of the year. The Tennessee Education Lottery Board's Sports Wagering Committee is charged with processing license applications. The Committee has conditionally approved licenses for BetMGM, LLC, Crown TN Gaming, LLC which owns DraftKings, and Betfair Interactive U.S., LLC which owns FanDuel.
In addition, the Sports Wagering Committee approved a number of licenses for suppliers and vendors, bringing the count well past 30 and giving the Tennessee sports gambling market a healthy diversity of online sports gambling options. The Sports Wagering Committee is scheduled to convene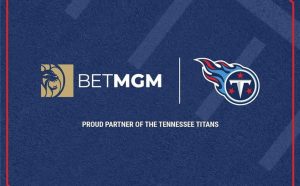 again in mid-October in order to review more applications and digest feedback from the sports betting operators that have already been issued licenses. There is currently no limit to how many licenses can be approved. Every license holder will be required to adhere to strict guidelines as set down by the Tennessee Education Lottery Corporation which is responsible for regulation of online sports wagering in the state.
Concerns had been expressed about how disruptive getting the industry up off of the ground in Tennessee would be. "I think people in Tennessee will be very familiar with the companies based on the fantasy sports side of things." Brian Pempus is an industry expert from New Jersey and works for one of New Jersey's online gambling platforms. He has seen all three operators succeed quickly in the New Jersey market and in other legal sports betting states across the country. He went on, "it was a very seamless transition for them to go into real money traditional sports betting."
Legislative History
Online sports betting was legalized in Tennessee on July 1, 2019 despite opposition from Governor Bill Lee and by a very narrow margin in the state legislature. He stated that he did not believe that, at this time, passing online sports wagering legislation was "in the best interest of the state." The Senate passed the bill with a vote of 19 to 12 and the State House of Representatives passed it 58 to 37. Yet the industry is estimated to bring in roughly $50 million each year into state coffers. That is much needed state revenue that will be set aside for education initiatives, local government budgets, and gambling addiction treatment programs.
New Territory
However, like many states that have recently passed sports betting legislation, they have yet to see their first bet. The state does not have brick and mortar gambling venues so the online market will be a first for Tennessee.
In April of this year, the Lottery Board approved rules and guidelines to govern the sport. The process was lengthy, taking several months and seeing the creation of the mandated, nine-member, Tennessee Education Lottery Corporation and an advisory council. Currently the state law allows online sports wagering in a number of ways including, via the internet, mobile devices, and telecommunications. Patrons will be required to be physically located in the state and at least 21 years of age or older.