Caesars Entertainment announced on Wednesday it is buying the United Kingdom bookmaker William Hill for $3.7 billion. Their stated goal is to increase their market share in the ever-growing legal sports betting industry in the United States. Caesars said in a statement that it is choosing to focus solely on the U.S. based assets held by William Hill. This indicates that it would seek a buyer of William Hill's international portfolio.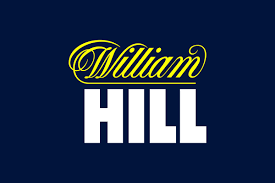 Caesars Entertainment looks to have beat out Apollo Global Management Inc. who was also interested in acquiring William Hill. The pair had had close dealings in the past which made the purchase that more attractive. A joint venture was in place whereby Caesars would receive 20% of William Hill's U.S. based revenue. In exchange, William Hill would have the right to offer its sports betting platform at more than 50 Caesars run casinos in the U.S. Caesars could have taken steps to terminate the relationship if Apollo's bid had won out.
Caesars stated the partnership "needs to be broadened in scope in order to fully maximize the opportunity in the sports betting and gaming sector." According to its own industry analysis, Caesars estimates that the U.S. legal sports and online gambling market could be worth as much as $35 billion.
An Optimistic Outlook
"The opportunity to combine our land-based casinos, sports betting, and online gaming in the U.S. is a truly exciting prospect," said Tom Reeg, CEO of Caesars Entertainment. "William Hill's sports betting expertise will complement Caesars' current offering, enabling the combined group to better serve our customers in the fast-growing U.S. sports betting and online market."
Roger Devlin is the Chairman of William Hill. He stated, "The William Hill board believes this is the best option for William Hill at an attractive price for shareholders. It recognizes the significant progress the William Hill Group has made over the last 18 months, as well as the risk and significant investment required to maximize the U.S. opportunity given intense competition in the U.S. and the potential for regulatory disruption in the U.K. and Europe."
Perfect Timing?
From an outside perspective, this could just be a perfect storm of events and great timing for both companies. Legal sports betting has grown ever larger in the U.S. since the Supreme Court reversed PASPA in 2018. At the same time, the U.K. government has been tightening the leash on gambling operators. In 2018, the U.K. decided to limit the amount a company could charge on betting terminals and in doing so, erased the profit margins for companies like William Hill. Advertising in the U.K. has been heavily regulated albeit, in some cases, on a voluntary basis. Finally, taxes on sports betting have steadily increased in the United Kingdom.
"It looks like a logical and natural move of consolidation of this round of U.S. brick and mortar players acquiring online knowledge," said Itai Pazner, CEO of 888 Holdings PLC. "I see a lot of opportunities in terms of mergers and acquisitions, either bolt-on M&A as we have been doing for the last few years, or something more strategic."