Voters in the state of Maryland approved ballot question number two, which authorized the inclusion of sports and event gambling to the state's commercial gaming industry. When the votes were tallied, over 66% of Maryland voters were in favor of the sports gambling measure.
Where We Go From Here
Moving forward, the Maryland General Assembly is slated to take up the issue during their 2021 session. Still to be decided are questions such as the regulatory framework, an application and licensing system, and how the industry will be taxed.
"The devil's in the details, and there will be many details to come," says Gordon Medenica. Medenica is the Director of the Maryland Lottery and Gaming Agency, which is in charge of oversight and regulation of casinos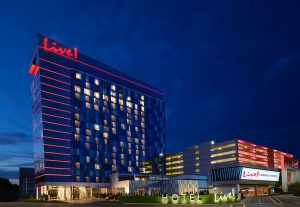 and the greater commercial gaming industry in Maryland. Many in the Lottery and Gaming Agency were optimistic that the measure would pass and began drafting a loose framework for regulating the new state gambling activity. "We have a vague sense of who the players will be, how it would be structured. All of that is dependent on what the actual structure will be that the legislature will decide upon when they reconvene in January." The legislature will still need to rule on how many licenses will be up for grabs, how the taxes will be collected and where those funds will be directed in the context of the broader state budget.
State Revenues
According to the strict text of the sports betting measure, the gaming expansion would be "for the primary purpose of raising revenue for education." However, the language does not specify if that means the state's Education Trust Fund, the "lockbox" where current casino and lottery tax revenues are kept, or to some, as yet unnamed, new education initiative. Current estimates state that the revenues generated by taxing sports gambling in Maryland could exceed $18 million assuming a tax rate of 20%.
"People need to understand the difference for the top line versus the bottom line," says Medenica. "There's a lot of wagering activity, but it doesn't translate into a lot of hold, or profit, at the end of the day."
In relation to the state revenues generated by lottery and casino taxes, over $1 billion, these are relatively low numbers. But both state policy makers and leaders in the casino industry agree that the push for legalized sports betting in Maryland was not about the money. The overarching goal was putting a stop to illegal operators in favor of pushing sports bettering traffic to legitimate casinos and racetracks. Once there to place their sports wagers, the hope is that patrons will stick around to gamble on races, slot machines, and table games.
Where to Wager
Another question that has been left on the table is where sports gambling will be offered. Both race tracks and casinos in the state are vying for greater control over the new activity and each feel that they should be the only situs approved for accepting sports wagers. One of the major casino operators, Cordish Gaming which owns Live Casino & Hotel in Hanover, has relaxed its firm stance against the race track industry being issued licenses. Last month, the CEO of Cordish Gaming Group, Joe Weinberg, said that the company feels that licenses "should be limited to the casinos and to the Maryland Jockey Club." The Maryland Jockey Club operates the race tracks located at Laurel Park and Pimlico Race Course.
The Chief Marketing Officer at Live Casino, Jake Joyce, said in a statement, "the aid Maryland receives through sports betting will depend entirely on how it is implemented. The way to maximize new taxes for the Education Trust Fund is to have sports betting controlled by existing, licensed gaming entities in the state. These operators should be required to invest in facilities and systems that ensure it is done right and grows other important gaming taxes for the state."
Live Casino & Hotel has already begun work on a brand new 'Sports & Social' sports betting facility. The $12 million concept will host over 50 large screen televisions, bars, casino games, and both self service terminals and live teller kiosks for placing sports bets. In addition, the casino has already announced a partnership with national sportsbook, FanDuel.
Other large state casinos have expressed an eagerness to bring the first sports book to the state. Horseshoe Casino in Baltimore, is looking forward to applying for a sports betting license. The casino announced, "we look forward to working with state legislators in a program that will ensure Maryland casinos remain competitive with those in neighboring states in order to maximize revenues for Maryland schools."
An Online Option
According to Medenica, the expectation is that a significant portion of sports betting transactions will be conducted online. However, the legislature has yet to signal a legal framework is being created as of yet. "The experience in New Jersey, where sports wagering is already legal, suggests that 80% of sports betting occurs on mobile, and is dominated by some very large players." Medenica went on, "certainly, it is our sense that it would be best to allow major licensees to offer some mobile alternative." While the New Jersey model is acting as a guide, Medenica is pooling the collective knowledge of twenty-one states, including Washington D.C., in helping to determine what decisions will work best in Maryland.
One of these decisions will be how many "skins" a sports betting operator will be allowed to host. While New Jersey allowed each operator to conduct three different skins, according to Medenica, "a good lesson we have learned is that's probably way too many."
What to Expect
When the first legal sports bet will be placed in Maryland depends largely on how fast state legislators reconvene. In addition, exactly how comprehensive that legislation turns out to be will go a long way in determining the length of the licensing process. Medenica thinks that Maryland residents will be able to walk into sports books by the Fall of 2021.
"I think if we had a very clean, straightforward bill that just granted the right to the casinos and the horse tracks, all of them already have relationships with back end betting providers and they could get up and running very soon. But to the extent that the bill becomes very complex and involves a lot of licensing and compliance procedures, that certainly will add costs and time and delay."