In November, the Montana Lottery Commission unanimously signed off on sports betting regulations that are set to be finalized before the new year. Montana legalized sports betting through the Lottery in May in hopes of launching in time for residents to bet on the NFL season. Although the projected date has been pushed back to late this year or early 2020, the Montana Lottery Commission is prepared to launch their new sports wagering product, now being called Sports Bet Montana. In a press release issued by the commission, Lottery director Angela Wong expressed the hard work that has been taking place since May in order to help launch Sports Bet Montana.
How Sports Bet Montana Could Work
The proposed rules will allow for sports betting to take place anywhere Lottery tickets are sold; this includes bars, taverns, casinos, and other locations with the appropriate licenses. This, of course, means that these businesses would need to take the necessary steps to acquire these licenses before offering sports betting. Jennifer McKee, Montana Lottery communication manager, told local media that this means sports betting would be regulated closely, limiting the number of locations that offer sports betting to Montana residents. The Montana Lottery could begin accepting applications for licenses as early as the end of this year. Officials estimate that 1,400 locations throughout the state could qualify to apply for a license. The application for such a license would be a mere $50, which is a fraction of the cost of application fees in other parts of the country.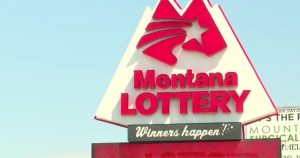 Montana's sports betting bill differs from other states who offer physical sportsbook locations. Although physical locations will be applying for sports betting licenses, betting will be conducted primarily through the combination of kiosks and a mobile application. To bet, residents must be 18 years or older. As in a number of other states where sports betting has been legalized, residents would be allowed to bet on professional and collegiate sports. However, athletes, coaches, and professionals associated with these sports teams would be barred from sports betting. The newly proposed Sports Bet Montana would allow bettors to download an app on their phone, which will allow them to place sports wagers whenever they are within range of a betting kiosk. Residents can download the app and register their account remotely but would only be able to place their bets in the licensed locations either through the mobile app or through the kiosks themselves.
Kiosk Betting and More
As with any sports betting legalization, Montana hopes to generate revenue in order to fund a number of programs within the state. Lottery partners expect to collect six percent commission on every sports betting ticket sold, which is one percent more than they collect for a normal Lottery ticket. Early projections position potential revenues anywhere from $1.5 to $2.5 million for the state's general fund. An additional $3 to $4 million is expected to be generated in order to benefit a school scholarship fund for science and technology education.
The wheels have been set in motion for the legalization of sports betting in the state of Montana, but there is still a number of obstacles to overcome. Under Montana law, the rules of sports betting must be approved by the public; the public must have a say in the publishing of the proposed Sports Bet Montana rules. The next step in the process would be for the rules to published in the Montana Administrative Register. If the new sports betting laws are passed, and prove to be successful, lawmakers could turn their attention to two other sports betting bills that have already been proposed for commercial and pari-mutuel sports betting.