Like many states, Louisiana is pushing for sports betting legislation in the near future, but the when and how still leaves many questions unanswered. Sports betting hopefuls envision legal wagering for football, basketball, and many other sports within the calendar year. The Legislature is set to convene on April 12, and a sports betting bill could be introduced and passed as early as June 10. Sen. Ronnie Johns, a Republican from Lake Charles, is considered the go-to legislator for all gambling-related proposals. Johns believes that now is the perfect time for Louisiana to go all-in with sports betting.
Time is of the Essence
Legislators will certainly feel that time is an important factor in making a decision surrounding sports betting. Louisiana is already behind more than half of the country's 50 states who have already legalized or proposed sports betting legislation. This number includes southern states like Mississippi, Georgia, and Alabama. If a bill fails to materialize and pass before legislators leave Baton Rouge on June 10, Louisianans will have to wait two more years, as tax measures can only be considered in odd-numbered years.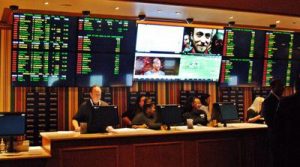 Some legislators fear that if a bill isn't passed, neighboring Texas could pass a gambling expansion that would legalize sports betting, drawing Louisianans across state lines to place their wagers. That fear, however, seems like a stretch considering Texas Lieutenant Governor Dan Patrick was recently quoted saying gambling expansion bills have been halted by feuds between special interest groups.
Existing Gambling Laws in the Bayou State
While Louisiana may be lagging behind competitors when it comes to sports betting, the state has offered a wide variety of gambling opportunities for its residents. The state is currently home to 13 riverboat casinos, which draw visitors from across the country. New Orleans is also home to a land-based casino, as well as four racinos that offer a wide variety of slots and table games.
The idea to add sports betting to the list of available gaming options became a reality when voters in 55 of the 64 parishes in the state voted in favor of the proposal. Operators of video poker devices at truck stops, bars, and restaurants are hopeful that they can cash in on the potential sports betting opportunities. Now legislators are set to work throughout the spring to set tax rates and create a concrete plan for sports betting.
Following in the Footsteps of Others
The Louisiana Gaming Control Board is now faced with a challenge that has an expiration date. Johns is already drafting a bill, but he admits that there are many moving parts to consider. Wade Duty, the executive director the Baton Rouge Louisiana Casino Association has also shared that he is actively working on a draft for new legislation. While the drafting process can prove to be a tall task, officials have the benefit of looking toward many of the other states throughout the country for models of success.
One of the most important decisions that legislators must consider is whether or not sports betting should be permitted online or restricted to in-person bets inside a casino. Online betting, of course, opens the door to mobile wagers placed on bettor's cell phones. A number of states have already successfully rolled out mobile sports wagering through geo-fencing technology. Through this technology, bettors would be permitted to place a wager in one of the 55 parishes that voted in favor of sports betting. Bets would not be able to be placed the nine rural parishes that voted against sports betting. This is similar to the system in place in New Jersey. New Jersey and many other states have also used brick-and-mortar casinos to help successfully roll out their sports betting plans. Casino operators in a number of states are responsible for contracting sports betting mobile apps, making it easy to introduce a gaming expansion that is rooted in existed regulations and guidelines.
Other states, like Mississippi, have opted for a sports betting model that only permits in-person sports wagering. In Mississippi, bettors must visit one of the 26 brick-and-mortar casinos to place their wager. Louisiana could do the same, but they have significantly fewer casinos. One option would be to allow sports betting at bars and other places that secure a license. Given the number of in-person options are limited, and the current restrictions imposed by the COVID-19 pandemic, an in-person model seems unlikely.
Tax Considerations
After ironing out the decisions surrounding mobile and in-person betting, legislators need to consider how sports betting will be taxed in the bayou state. As it stands, Louisiana is struggling to finance its operations, due to the ongoing effects of COIVD-19. Many believe that sports gambling could help provide additional revenue and jobs to help alleviate some of this pressure. Fantasy sports betting, which is already legal in the state, has already brought in an estimated $375,000 in taxes in its first year. Officials believe that sports betting could generate a significantly larger figure.
The tax rates for sports betting largely depends on whether or not Louisiana chooses to go with a mobile or in-person sports wagering model. Back in 2019, an effort to legalize sports betting set the tax rates at 20%, which many felt was much too high. Most casino-based games in the state are taxed at a rate of 21.5%. If the state chooses to model their sports betting similarly to states like New Jersey, they will have to make it profitable for casinos pairing with mobile sportsbooks. Johns believes that anything higher than a 10% tax rate would make it unfeasible for casinos to maintain interest.
Officials will have to weigh all of their options in the next few months in hopes of solidifying sports betting legislation before the June 10 deadline.