For those residing in Florida, the topic of legalized online sports betting–and sports betting in general–has been one no one really likes talking about. After all, for the shortest period of time bettors in Florida were able to place sports bets before legal proceedings put all betting on hold. That was back in 2021, and while Florida still does not have a legal, online sports betting system in place, the state moved one step closer to legal sports betting being a reality this week.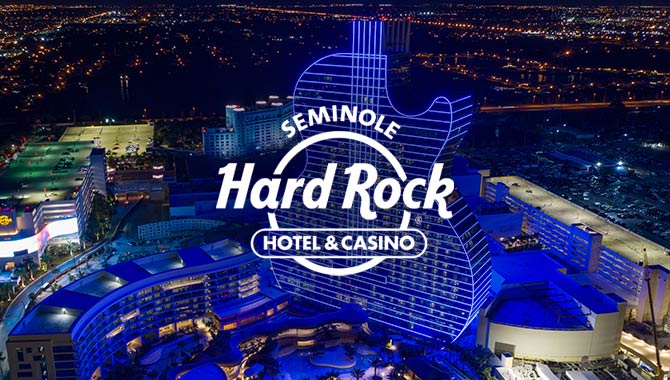 Just this week, a Federal Appeals Court denied a request from the owners of the state's non-Tribal casinos and racetracks for a rehearing regarding the deal that gave full sports betting authority to Florida Native American tribes, namely the Seminole tribe.
A Deal Nearly Three Years in the Making
In 2021, Florida Governor Ron Desantis and the Florida Seminole Tribe signed a 30-year deal that would see the Seminoles be the lone offeror of sports betting in the state, online or in-person. In the Fall of 2021, with the NFL season already underway, this was a big deal because it meant that millions of sports-crazed Floridians would be able to bet on sports both in-person and from their phone. Even though Florida did not officially legalize sports betting, this deal was allowed to go forward because all bets would be processed by servers that were housed on tribal land belonging to the Seminoles.
As quickly as the deal was signed however, the owners of casinos and racetracks around the state banded together to fight it. Fight it is exactly what they did, and it did not take too long for US District Judge Dabney Friedrich to rule that the deal violated the Indian Gaming Regulatory Act because it allowed for gambling to take place off of tribal lands. She called the idea that the deal was legitimate because the bets ran through tribal servers on tribal lands a "fiction", and that gambling would really be taking place in all corners of Florida, not a select few hundred square miles.
The Final Blow to Non-Tribal Operators
A three-judge panel was formed to take a closer look at this situation and, back in June, ruled that Judge Dabney Friedrich was incorrect when she ruled that the deal between the State of Florida and the Seminole Tribe violated the Indian Gaming Regulatory Act mainly because the Act allows for gambling both on and off tribal lands. In other words, it does not restrict gambling to only tribal lands.
Despite this June ruling, pari-mutuel racetrack owners and casino owners asked for a rehearing on the matter. That request was denied this week and little explanation was offered for the denial.
The Seminole Tribe released a statement saying that they were "pleased" with the ruling, but there is no immediate word on if, or rather when, they will be accepting bets on their Hard Rock Sports Betting app, which existed for a short period of time in 2021 before being turned off just before the turn of 2022. With that said, the fact that the NFL and college football seasons are well underway has many thinking that the Seminoles are going to reactivate the app and begin accepting bets again before too long.