Written By: Kayla Sherrell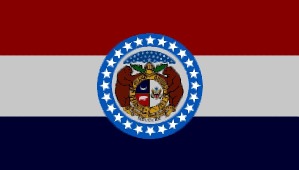 Missouri lawmakers appear to be intent on imposing some form of fee on licensed sportsbooks. As if gambling isn't already expensive enough, policymakers in the Midwest are considering adding fees on sportsbooks in addition to what is already paid in taxes, application fees, and other costs. While players and bookmakers are grumbling about these new fees, they're providing important revenue streams to Missouri's schools and public oversight.
The Missouri Legislature Proposes a New Sports Betting Bill
Representative Cody Smith recently became the second politician in Missouri to pre-file sports betting legislation, which includes the new fees. Smith's bill emphasizes that the royalties from this fee will be paid to public universities and used only for athletic compliance.
The sports betting bill has already been pre-filed and will include charging a 1 percent integrity fee, of total sports handle to licensed sportsbooks. Smith's bill also includes a $5K annual administrative fee and a reinvestigation fee of $10K, which will be used every five years to perform a complete reinvestigation of the certificate holder of the establishment.
Fees Allocated to Athletes
The revenue generated from the integrity fee will be split up into two parts: 25% will be paid to the National Collegiate Athletic Association (NCAA), specifically for the wagers placed on games, the other 75% will go to registered professional leagues. Sports handle estimates that around 25 percent of a typical sportsbooks' gross revenue would cover the 1 percent fee.
There is an upside to Smith's sports betting bill. The bill puts sportsbooks in a favorable tax situation by calling for a 6.25 percent of adjusted gross revenue, which is one-half percent lower than Nevada's. Smith also put in his bill that the tax revenue would be recouped in education and directed toward "Gaming Proceeds and Education Fund."
Smith's bill is somewhat unique because it represents the first time a bill has been filed in a U.S. statehouse that specifically targets royalty payments to the NCAA. However, it remains to be seen how Missouri's laws will function as-passed. Right now, there is a competing bill pending in the Missouri legislature that requires an integrity fee of only 0.5 percent of handle, which would be be siphoned into the 'Entertainment Facilities Infrastructure Fund' to build, maintain, and renovate sports or cultural facilities. This goes to show that Missouri – just like the rest of the nation – is still fleshing out it's approach to regulating and taxing legalized sports betting.
Most States Take a Different Approach
As of the time of writing, eight states in the U.S. have officially legalized sports betting. This became possible only recently after the Supreme Court over-ruled this component of federal anti-gambling policy. However, few if any are following Missouri's lead.
For the most part, states are competing for new gaming industries, not imposing royalty or integrity fees. Other states have also not indicated their intentions to pay the NCAA or the professional leagues any sort of fee, at least thus far. West Virginia recently rejected the idea outright, and Jim Murren, CEO of MGM Resorts International, spoke out against the notion as well.