Written By: Kayla Sherrell
The Major League Baseball Association recently announced a new partnership with MGM Resorts International, making MGM Resorts the official gaming sponsor and entertainment partner of the MLB. The baseball league and MGM have entered into a broad-ranging multiyear sponsorship agreement that will allow MGM Resorts to have exclusive access to the league's statistical data and enhanced stats. MGM will most likely use this data to set betting lines accurately and efficiently.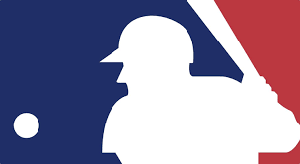 Data rights will not be exclusive to MGM, as the MLB plans to sell its data to other operators as well. However, MGM will have exclusive rights to the advanced statistics of the MLB which would include exit velocity of a home run, route efficiency, and other information.
Some baseball fans may be a bit surprised by this news, as the league had expressed its wishes to remain autonomous from sports wagering to avoid a repeat of the 1919 Black Sox scandal. However, the league was presented with a conundrum this past summer, when the Supreme Court overturned the ban on legalized sports betting and wagering. The MLB had a choice to either push aside old fears and bring baseball back into the center of the attention, or lose the opportunity to breathe life back into this beloved American sport.
MGM and MLB Working Together
MGM and MLB teaming up is a big deal for baseball fans, primarily because MGM Resorts is a strong industry leader in the sports gaming region. Together MGM and MLB can work together to bring new innovative ideas to enhance the experience of both baseball fans and MGM sports gamblers.
In addition to MGM using the baseball leagues official statistics feed in its sportsbooks, MGM will also use league and team logos in MGM advertising. This may prove to be a good business maneuver on the MLB's part, as MGM will be present at a few high-ranking advertising opportunities. This includes the All-Star Game, overseas grassroots events, and of course the World Series.
At this time, it is safe to say that both parties are equally thrilled by this business transaction. By joining forces with MGM, the MLB will get access to a well-respected, trusted, and highly experienced gaming operator. It will also see a new potential client base, as the deal includes access to new advertising. MGM will also greatly benefit from this deal, as the International Resort plans on using the MLB'S digital and broadcast platforms to promote its brand and gaming options.
Tying Up Loose Ends
MLB isn't without its hesitations. The league has major concerns over jumping back on the sports betting wagon, particularly regarding the possibility of corruption. The MLB will be collaborating with MGM Resorts to work on outlining measures to create a responsible gaming environment and to protect the integrity of the game on and off the field.
MGM has truly taken the front lines by storm and created their own niche in sports wagering by entering into similar deals with the NBA and NHL during their off season. Additionally, the MLB has made a revolutionary step by revising their hardline opinion against casinos and sports wagering to the benefit of baseball fans and sports entertainment.